Criminal is powered by Vocal creators. You support
Leila Parker
by reading, sharing and tipping stories...
more
Criminal is powered by Vocal.
Vocal is a platform that provides storytelling tools and engaged communities for writers, musicians, filmmakers, podcasters, and other creators to get discovered and fund their creativity.
How does Vocal work?
Creators share their stories on Vocal's communities. In return, creators earn money when they are tipped and when their stories are read.
How do I join Vocal?
Vocal welcomes creators of all shapes and sizes. Join for free and start creating.
To learn more about Vocal, visit our resources.
Show less
Top Mystery Book Series
When trying to beat the heat this summer, picture yourself sitting by the pool and diving headfirst into the dark world of a mystery book series. With twisted plots and memorable characters, these mystery books will hook you in for the long run.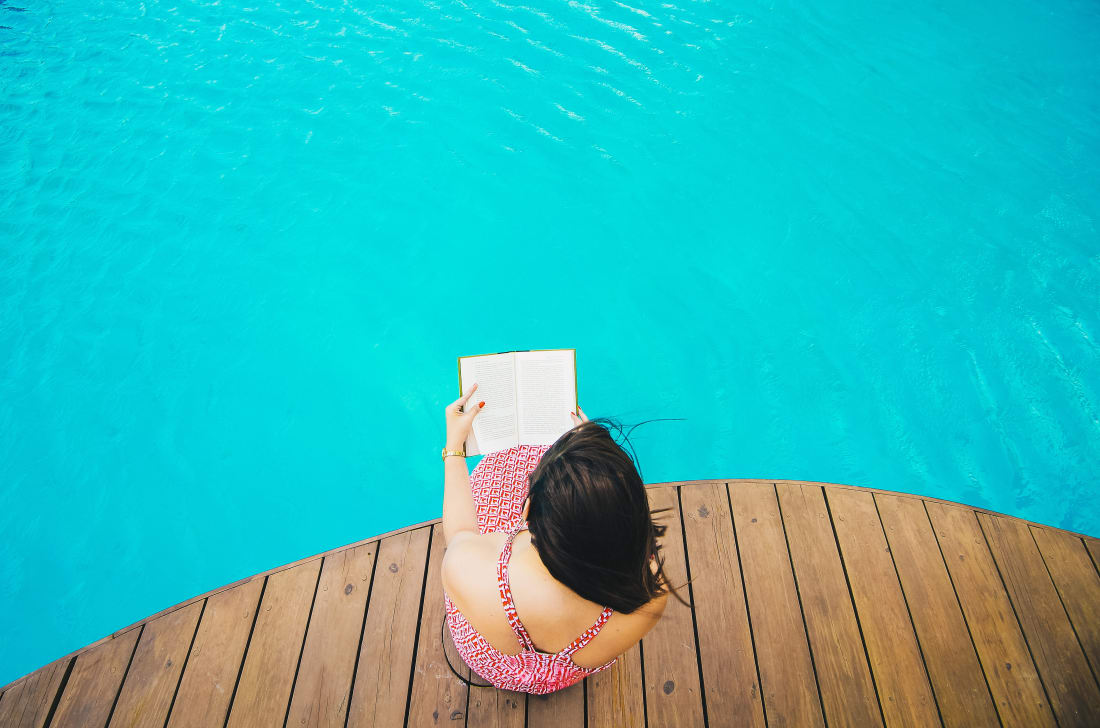 Summer is just around the corner and it is the ideal time to indulge in an addictive mystery book series. With juicy crime details unraveling at your fingertips, these books promise to be binge worthy material. Each of the authors in this list have created complex characters, edge-of-your-seat plot twists, and memorable storylines.
For murder mystery enthusiasts, there's nothing more exciting than cracking open a fresh installment from a favorite book series. Whether it is a strong female lead or an unconventional detective, these books offer something for every crime-obsessed reader.
Kinsey Millhone by Sue Grafton
Sue Grafton had a storytelling prowess that always left readers wanting more of her Kinsey Millhone series. Her mystery books are also known as the Alphabet Series as it began with A is for Alibi and went through the alphabet to Y is for Yesterday. Private Investigator Millhone, the heroine of the book series, is smart, believable, and makes mistakes just like ordinary people, including romantic ones. The installments are engaging and the skillful plotting by Grafton will not disappoint. The violence and sexual references are not for the faint hearted but the consistent quality of her books is hard to deny. If you're wondering why the letter Z was not used, it's because Grafton died before being able to put together the last installment. She planned to title it Z is for Zero.

Dublin Murder Squad by Tana French
Imaginative, creepy, intelligent, and thrilling are some of the words used to describe Tana French's most interesting writing style in the Dublin Murder Squad series. What sets French's style apart from most murder mystery writers is that each installment is set around a new but complex protagonist. She manages to skillfully craft each book with "ingenious plotting" as praised by The New York Times. She has gained a cult-like following since her debut novel In the Woods introduced Rob Ryan, a troubled detective who survived a gruesome crime scene some 20 years ago. As a detective, Rob is now called back to the same site for yet another haunting child murder but his partner, Cassie Maddox has no idea of the rising conflict of interest. It's really a must-read murder mystery novel.
Ruth Galloway by Elly Griffiths
The female forensic archaeologist who skillfully tracks down clues in murder mysteries is the perfect addition to the world of mystery book series. Written by Elly Griffiths, Ruth Galloway lives in Norfolk, a coastal town roughly described as part land, part sea. She is captivating in her personality and struggles, making her character all the more believable to a reader. Detective Chief Inspector Harry Nelson is also a major player in the series and calls on Ruth to help solve crimes together. Readers enjoy the idea of a forensic archaeologist joining the ranks of detectives in a mystery series as it brings a unique perspective to the search.
The 10 books in the Ruth Galloway series resemble some of the real life details of the author. Griffiths' husband is an archaeologist and as a child, she vacationed on the Norfolk coast.
Amelia Peabody by Elizabeth Peters
A fierce and atypical woman for her time, Amelia Peabody is the courageous female lead in Elizabeth Peters' series set in Egypt during the Victorian era. Amelia is adventurous, bold, and willing to take risks in order to follow her path as an Egyptologist. For women in 1880, making your own rules and leaving what you know behind to travel to a foreign land is extremely unconventional. The heroine and the cast of well-developed characters are like friends with personalities readers want to keep coming back to. While the pace of the series is a bit slow, there is a nice balance of graphic descriptions and sexual references. Many readers have praised the mystery book series for not overdoing the graphics to sell more books. This also puts Elizabeth Peters as one of the best female crime thriller writers.
Harry Hole Series by Jo Nesbo
The Harry Hole series by Jo Nesbo gained instant popularity in his native Oslo, Norway for its deft plotting, brilliant character development, and sketchy relationships. Harry tracks down Norwegian serial killers and concert assassins among the installments but is not the kindest civil servant. He has an addiction to the bottle, he hates most people, and battles inner demons so flawed that his character is almost real. Readers are delighted to see a more mature and wise detective emerge as the series moves along from beginning to end. Nesbo's Oslo Crime Squad has gained worldwide recognition and praise as a mystery series with dizzying storylines and unforeseen plot twists. He has also started the Harry Hole Foundation in 2017 to aid literacy in children from developing countries.

No. 1 Ladies' Detective Agency by Alexander McCall Smith
The beloved No. 1 Ladies' Detective Agency is a charming mystery series that introduces readers to Precious Ramotswe, "Botswana's premier lady detective." Unafraid, sensible and good humored, Alexander McCall Smith's lead character stays centered in every case she takes on. With the loyal aid of her associate, Grace Makutsi, the detective is able to solve mysteries ranging from a missing American student to her own personal concerns of marriage to a soft man. The ladies display good moral character, wisdom, and female strength as they navigate the many facets of beautiful African culture. Their display of compassion for their neighbor is a welcome but slower pace for mystery book series fans. Smith's love and appreciation for Africa is obvious in his skillful writing and ability to bring the heat and sweat of Botswana alive for readers around the world.
In Death Series by J.D. Robb
The In Death series by J.D. Robb has all the trimmings of an addicting murder mystery series. Eve Dallas is a New York City Lieutenant relying on her instincts to survive the grim world of murder, dark secrets, and sinister plot twists. She meets Irish billionaire Roarke early on, giving passionate readers the chance to watch as their relationship and individual characters develop through the long standing series.
Nora Roberts is the esteemed romance writer who originally used her J.D. Robb pseudonym to give a totally different genre a go. With over 40 novels in publication in the In Death series, the series went well beyond the trilogy Robb had initially intended. With rave reviews and a cult like following, readers are thrilled there is plenty of opportunity to get lost in this futuristic book series.
David Wolf Series by Jeff Carson
Spanning over 12 solid novels in the David Wolf series, Jeff Carson has created an ongoing affection for the Colorado mountain detective and his team members. Readers are submerged in action packed drama, beautiful descriptions of the Colorado mountains, and jaw dropping suspense. Wolf is a drowning in his own personal issues in the latest installment when yet another mystery is in need of solving. He resorts to drinking his problems away, but with the help of his team, Wolf is able to recover. Wolf's adventures are always fast paced, captivating and hard not to devour. There is no gratuitous drama, only error-free writing, also putting it on the list of must-read detective crime novels. His work has been praised by his followers and compared to that of James Patterson's calibre and other popular mystery book writers.

Commissario Guido Brunetti Series by Donna Leon
The Commissario Guido Brunetti series by Donna Leon with the beautiful backdrop of Venice, Italy is a must read for all mystery series enthusiasts with an interest in travel. Rich Venetian details, coffee breaks along the river, and vaporetto tours blended with murder and backstabbing make these crime books even more addicting. Commissario Guido Brunetti is the mindful detective in charge of solving mysterious crimes laced under the facade of beauty and sunshine in this highly popular tourist city. Brunetti is relentless in his journey to search for the truth and is dedicated to finding justice for his unfortunate victims. The honest and compassionate male lead is also an ardent lover of Italy, its culture, and people and it shows in Leon's detailed storytelling prowess.
Women's Murder Club by James Patterson and Maxine Paetro
Women's Murder Club by James Patterson and Maxine Paetro is a highly praised series with four determined, smart, and risk taking women coming together to solve crime in San Francisco. The passionate women at the center of the book series are Lindsay Boxer, a homicide detective for the city's police department, Yuki Castellano as the assistant D.A., Cindy Thomas, a reporter for the crime desk at the San Francisco Chronicle, and the chief medical examiner, Claire Washburn. Their lives are put at risk as they sidestep the rules and fight crime together as confidantes. Through each gruesome and unexpected turn, these ladies develop an unbreakable bond that only makes this murder series harder to put down. With its 17th installment published recently, the authors provide delicious drama that makes the Women's Murder Club a thrilling series to wrap your arms around.
Jack Stratton Series by Christopher Greyson
Author Christopher Greyson's Jack Stratton mystery book series is an action packed stack of stand alone novels that can be read in any order. Greyson's writing has garnered over 5,000 five-star reviews and mixes humor, action, and suspense to hook in willing readers. Even romance readers enjoy the Jack Stratton series with its tasteful touch of love and affection added in. In the latest installment, Stratton is a private investigator called on a case with his fiance, Alice Campbell. The pair are to investigate what happened on a frigid mountain top where a TV show is being filmed and a crew pilot was recently murdered. Personal details of Alice and Jack are also discovered as the two individuals break up to tackle separate parts of the case while a killer is still at large.