Criminal is powered by Vocal.
Vocal is a platform that provides storytelling tools and engaged communities for writers, musicians, filmmakers, podcasters, and other creators to get discovered and fund their creativity.
How does Vocal work?
Creators share their stories on Vocal's communities. In return, creators earn money when they are tipped and when their stories are read.
How do I join Vocal?
Vocal welcomes creators of all shapes and sizes. Join for free and start creating.
To learn more about Vocal, visit our resources.
Show less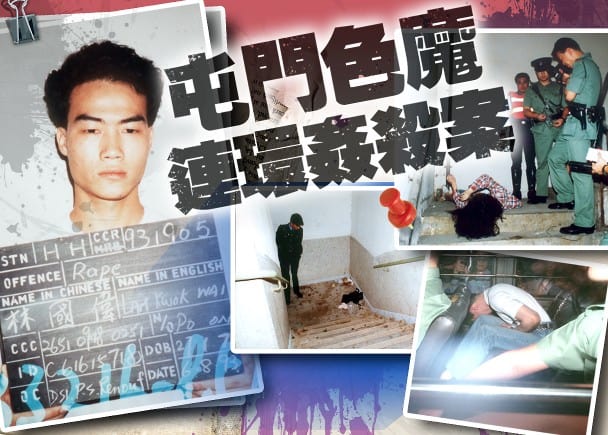 The Tuen Mun rapist terrorized the entire city for 16 months, starting from April 1992 to April 1993. When he was arrested, he was arrested and convicted of ten rapes and three counts of murder. 
He was born on January 27th, 1971 and was twenty two years of age when arrested. 
He is well-known for stating that his weapon was his hand, to which he referred to as "fork" during the plea deal in 1995. He said the following words about the girl he had raped: "I forked her," meaning that he strangled her with his bare hands. 
At the moment of his spree, his first victim was a 19-year-old, who he followed out of a taxi and into her apartment, where she was raped. Her rape was not big news in Tuen Mun, a town that was occupied by the Triad and rape counts doubled.
He had committed several rapes before his first murder. Li Hing was returning from a mahjong game at 4:00 AM and, when he followed her into the lift of her apartment, he grabbed her by the throat and pushed her into the staircase where he raped her.
His last rape victim was the strangest. After raping her, he actually started chatting with her. The girl responded. The two walked down the street and even shared a cigarette. He asked if she could be his girlfriend. She agreed and even set up a date. 
She went home and contacted her brother, who was a correctional officer. The next day, he was arrested.
During the plea deal in 1995, Lam said that the jury was biased because life sentences on rape charges were exceptional in Hong Kong when staying at a psychiatric center. He tried to use his "fork" on himself, but evidently failed because that is not how it works.

Doctors who talked to Lam concluded that he had a disorder where, at times, he became extremely aggressive. This could be explained during his last murder when he tried to talk to the woman after raping her, a similar act he did with his last rape victim except for, this time, the woman slapped him, triggering him, which then tempted him to use his "fork" to strangle her.
Chinese girls were traditionally ashamed to admit that they were raped. It was predicted that he could've done ten more counts of rape if his victims came forward. Tuen Mun was not a good place to live at the time; crimes were a part of life in the town. The body of Li Hing could've been stepped over or avoided by twenty or more people that were attending work at the time.
Lam didn't live a normal childhood. He lived in Tuen Mun and didn't get along with his brothers or sisters. Few words were spoken between them throughout the entire week. His father was a hawker who came home to drink rice wine while the kids watched television in silence. 
He still had girlfriends and always conformed to the kids he grew up with, such as doing drugs, including anti-depressants and marijuana. Despite this, he had one friend. 
He had poor conduct in school and repeated Form One several times before dropping out full-time.
When his father escaped to Macau, Lam took a risk and hung around boys his age, with whom he started stealing, robbing, and often engaged in gang fights.
His girlfriend influenced him to drink, his go-to being brandy, but when he dumped her, he often visited prostitutes in Mong Kok and Macau, where he engaged with illegal road racing and gambling. Could this upbringing be what made this madman, or was this brewing inside him for a long time coming, until it inflated?