Criminal is powered by Vocal creators. You support
Paul Zuniga
by reading, sharing and tipping stories...
more
Criminal is powered by Vocal.
Vocal is a platform that provides storytelling tools and engaged communities for writers, musicians, filmmakers, podcasters, and other creators to get discovered and fund their creativity.
How does Vocal work?
Creators share their stories on Vocal's communities. In return, creators earn money when they are tipped and when their stories are read.
How do I join Vocal?
Vocal welcomes creators of all shapes and sizes. Join for free and start creating.
To learn more about Vocal, visit our resources.
Show less
Scarface Remake Has New Lead, Could Al Pacino Join the New Film?
Nothing is concrete yet, but we shouldn't rule out the possibility of Pacino being involved in some way.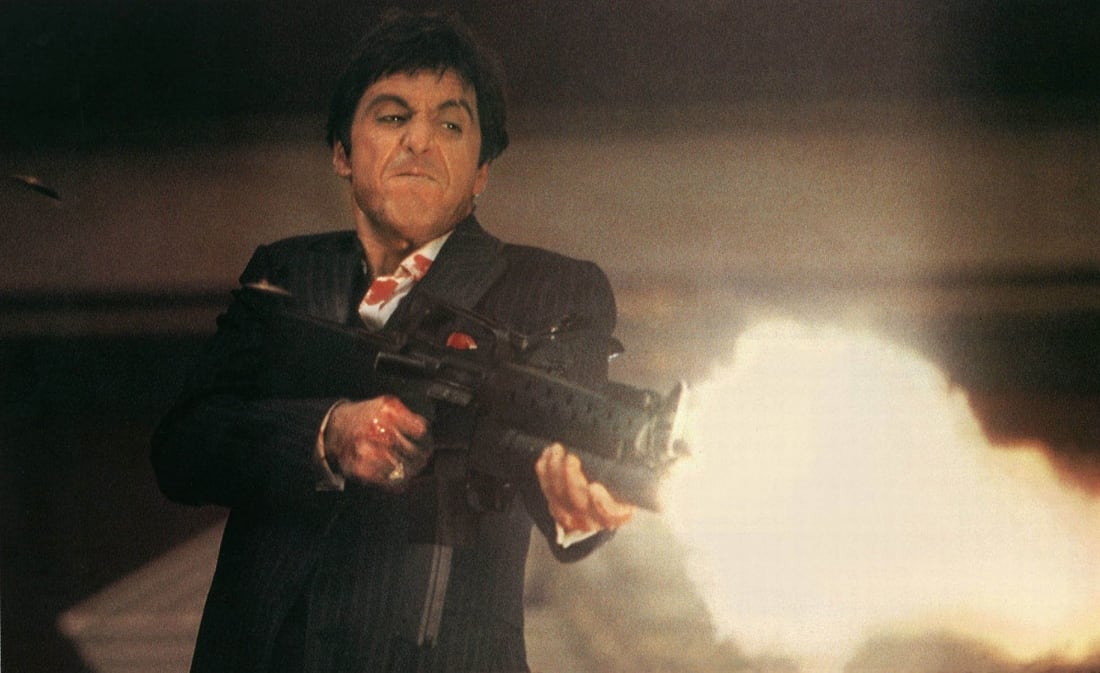 In a time of reboots and remakes, it shouldn't come as a surprise to hear of a Scarface reboot being in the works. Yes, the 1983 version of Scarface was a reboot in itself but we're in for yet another reboot sooner than expected, well maybe not.
Diego Luna Cast in Lead Role for Upcoming Scarface Reboot
According to a report by Variety, the next Scarface reboot has just lost its director, Antoine Fuqua but there's some headway in terms of casting. The recent report also indicates that Diego Luna has taken up the lead role. Diego Luna just reached massive stardom with his excellent portrayal of Cassian Andor in Rogue One: A Star Wars Story.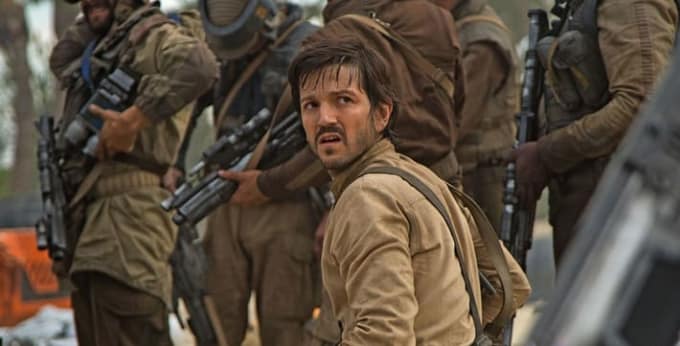 Aside from casting, details on how the next Scarface reboot will be a reimagining of the original 1938 version were also included in the report.
The pic is a reimagining of the core immigrant story told in both the 1932 and 1983 (Scarface) films. The new film will be set in Los Angeles and will focus on a Mexican immigrant.
From that small tidbit on the film, there's already a good indication that the next version of Scarface will cover the most relevant and relatable instance of immigrants seeking asylum in the United States whereas the 1983 version tackled the timely migration of refugees from Cuba attempting to enter the United States during a similar time of crisis.
The Next Version of Scarface Will Follow a Mexican Immigrant in Los Angeles
The most recent mass migration into the United States has come from the Southern American countries, namely Mexico which probably means the newest version of Scarface will tackle the mass of Mexican immigrants entering the United States in recent years and Tony (Diego Luna) is set to be one of them.
It's interesting how this take on Scarface will cover a topic so controversial in some regards but there's a good chance only undertones of the controversy around Mexican immigration into the United States will be used to give an identity to the lead, Diego Luna - that is unless, the direction of the reboot intends to emphasize the everyday struggles of an immigrant trying to make a life for themselves in America.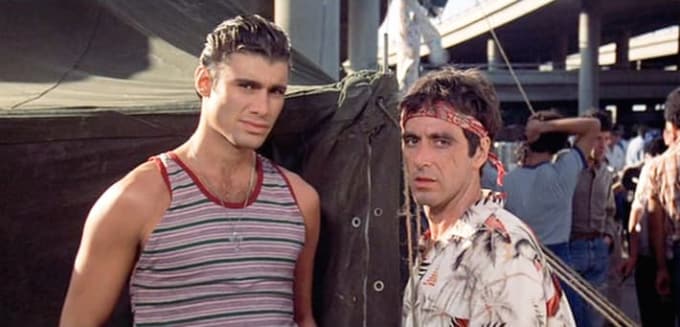 Much of the 1983 version of Scarface focused on a Cuban immigrant, Tony Montana trying to make a life for himself in America so considering the next version of Scarface will focus on a Mexican immigrant, it's safe to say there'll probably be a fair exploration of the struggles of Mexican immigrants in America similar to how the '1983 Scarface centered around the troubled and disheartened immigrants entering the United States from Cuba during the Cold War.
For now, we'll have to wait until more details on production status of the Scarface reboot are announced. There should be more announcements coming soon since the departure of Antoine Fuqua will probably be followed up by a new director taking on the project. No director has been mentioned yet but an opportunity to direct a modern day Scarface pic probably won't be passed up by a director offered the project. That being said, a prospective director isn't the most intriguing detail we should be paying attention to, it's the casting for the film that we should all be very attentive to.
Could Al Pacino be Involved With the Reboot?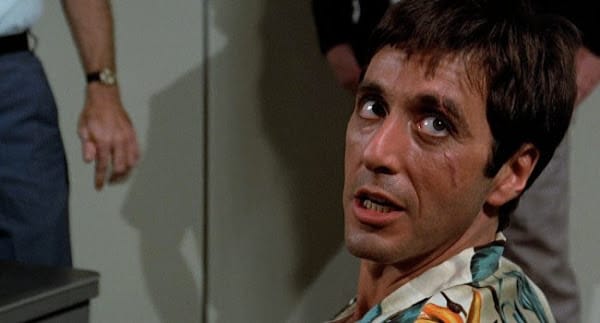 Aside from Diego Luna being cast as the lead in the modern reboot of Scarface, no other casting announcement have been made, yet. However, more should be unveiled soon since the leading role was recently unveiled. On top of upcoming casting announcements, one that shouldn't come as a surprise would be to hear of Al Pacino joining the modern Scarface project.
To be clear, Al Pacino, the leading actor of the '1983 Scarface hasn't made any indication of an intent to be involved with the new Scarface film but Pacino is fine with the reboot being made.
Back in 2015 when word of the reboot being in the works came out, Pacino was asked by THR of what he thinks of the reboot being developed. Pacino responded with by stating his understanding for the development of a Scarface reboot but didn't add much to the question.

Pacino: "Oh, it's fine. It's part of what we do. We remake things."
After learning of Pacino's approval , the next logical question to ask him would be whether or not he'd be interested in being involved with the Scarface reboot/ remake? However, that subject hasn't been broached yet which is quite a surprise.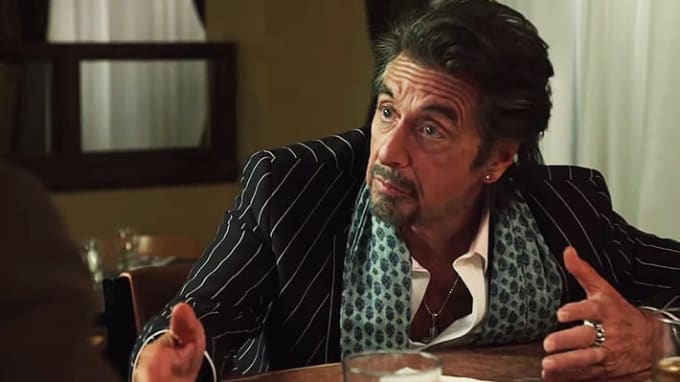 Pacino Hasn't Been Asked to Return for the Reboot, Yet
Pacino did such an outstanding job in the '1983 Scarface and he's one of the most accomplished actors still alive which would lead any reasonable person to believe that he'd be contacted to get involved with the reboot but he hasn't been contacted on the matter. Although, we shouldn't rule out the possibility of Pacino being involved somehow.
No announcements have been made yet but reasonably speaking, Pacino wouldn't be viable for a central role in the reboot when Luna is posed as the leading actor. However, Pacino could involve himself in a directorial capacity or in a simple cameo.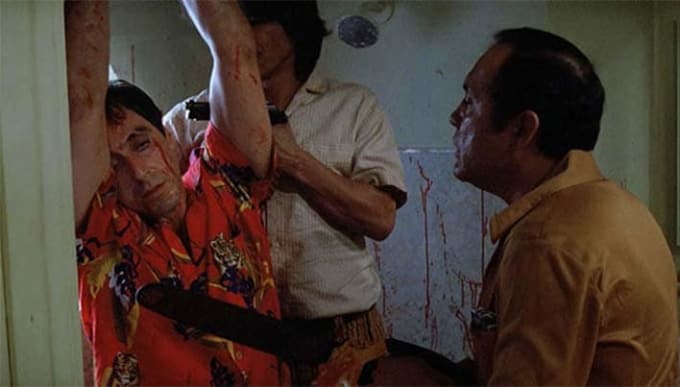 The most logical scenario would be for Pacino to make a cameo that provides a small nod to the previous Scarface film, something along the lines of Diego Luna's character running into Pacino's potential character where Pacino goes on to tell Luna of one of his adventures "back in the day" that would be oddly identical to a scene involving Pacino in the 1983 Scarface - but that's purely speculative.
Until Pacino is approached to get involved we won't know how he'd react to a proposal of the like. He could react positively or he may let out some inherent concern for the remake, considering the very good possibility of a remake turning out like some lackluster reboots produced in recent years.
The Scarface reboot currently has no projected release date but we should expect an announcement to be made soon with Diego Luna being cast in the lead role which is the first sign of any headway being made towards the development of the film.