Criminal is powered by Vocal creators. You support
Lena Bailey
by reading, sharing and tipping stories...
more
Criminal is powered by Vocal.
Vocal is a platform that provides storytelling tools and engaged communities for writers, musicians, filmmakers, podcasters, and other creators to get discovered and fund their creativity.
How does Vocal work?
Creators share their stories on Vocal's communities. In return, creators earn money when they are tipped and when their stories are read.
How do I join Vocal?
Vocal welcomes creators of all shapes and sizes. Join for free and start creating.
To learn more about Vocal, visit our resources.
Show less
'Perfect Sisters'—A True Story
This Damn Movie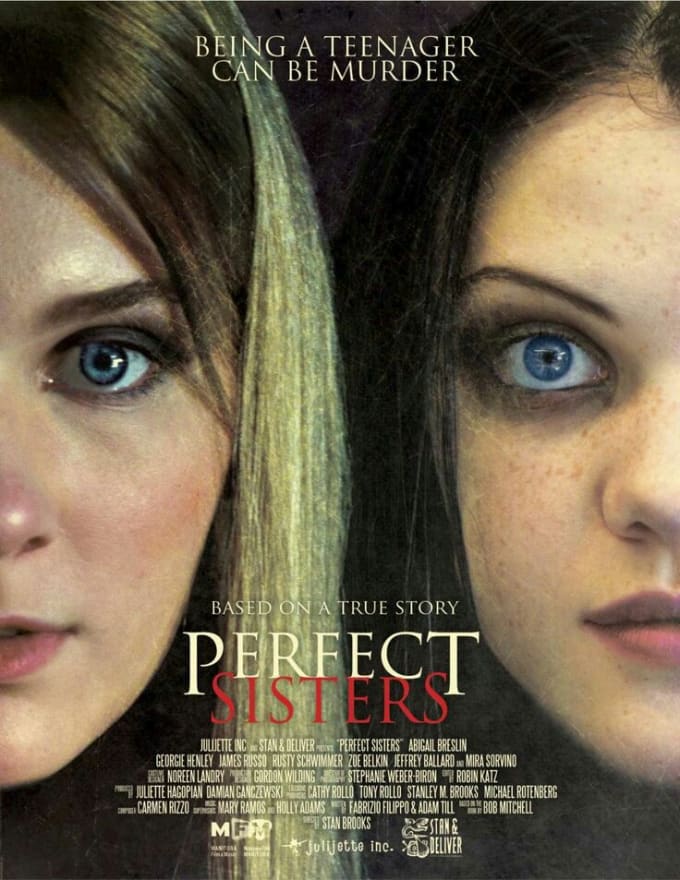 So I saw this movie on Netflix. I was instantly intrigued. Perfect Sisters is about two Canadian sisters who killed their alcoholic mother to end the abuse and neglect. I know that sounds crazy but hear me out. So I will tell you the story first.
Linda Anderson lived in Ontario with her teenage daughters Sandra and Elizabeth (those are aliases to protect the girls). The girls' names were put under protection of the crown because they were under 18 at the time of the murder. The girls' mother, Linda, raised them as a single mother after their father left. She had alcohol dependency and suffered from depression. Sandra and Beth were 16 and 15 at the time of the murder. They were mad that their mother was wasting money on alcohol instead of stuff like clothes. They ended up researching online how to kill their mother. They believed that even if they killed their mom they would be entitled to the insurance money. They wanted to spend the money on a trip to Europe with their friends and a big house with a big back yard full of flowers. The girls decided on drowning their mother because it was fast and not that spectacular. They told told their friends who encouraged them to do it and actually laughed at the idea of murdering the girls' mother.
The girls started giving their mom alcohol around lunch on January 18th, 2003. They wanted to be able to control her and thought by giving her alcohol she wouldn't fight back. They also gave her Tylenol to slow her heart rate. While they waited for the drugs to work they talked online with their friends one of whom ended the conversation with, "Good luck and wear gloves." They filled the bathtub and helped their mom into the tub. While wearing gloves the girls gave their mom a message. Sandra then instructed their mom to lay on her stomach so she can help her wash her back. Sandra then held her mom's head under the water until she was dead.
After the murder, the girls went with their friends to a restaurant to celebrate their "victory." After they got back to the house they called 911 where they were instructed to do CPR. The girls told the operator that their mother couldn't be saved. When the police arrived, they believed the girls' story; but when they did the blood work, they discovered the the drugs and alcohol. 
The girls were arrested on January 21, 2001, after one of the girls confessed to a male friend and the boy went to the police. The police put a wire on the boy so they could catch a confession. The girls were arrested and sentenced to 10 years in jail, getting out in 2009 and 2010. They were separated and couldn't have any contact while in jail which devastated them. 
The oldest, Sandra, was released first to a halfway house and they tried to get the younger sister released to house arrest sooner but couldn't. Sandra got accepted into a college with a scholarship. Beth traveled to Ottawa with the intent of going to college.
With all my research, I found out that the one thing that was changed or not true to life in the movie was how the movie was edited to make the audience more sympathetic to the girls since they were so young and the story was so wild.
I hope you enjoyed this true crime story.