Is It the Mold in the Apartment That Caused a Nonagenarian Woman's Eviction?
National Church Residences and the 93-year-old Ms. Fitzgerald—who is a liar?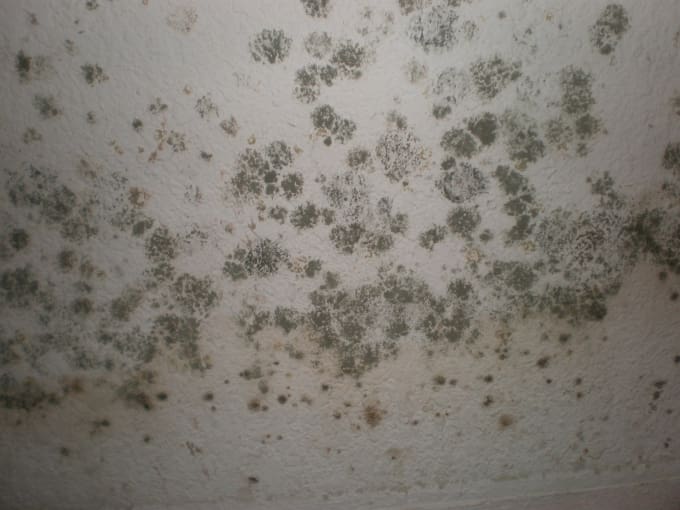 Juanita Fitzgerald, a 93-year-old woman, living in the care home of National Church Residences in Lake County, Florida, was arrested on Tuesday (December 12th) and spent two nights in jail before her 94th birthday on Friday.
The old woman, who was interviewed in the jail with handcuffs and bruises up her arms, said the National Church Residences' Franklin House housing community hadn't accepted her rent since September, blaming her for the mold in her apartment.

The police gave Ms, Fitzgerald a notice of eviction on Monday, but she told police offers she wouldn't go anywhere unless they pulled her out there.

Ms. Fitzgerald was pulled out of the care home on Tuesday, though she tried being not by the police officers. She also refused to contact her family member and the offer of other housing facilities.
Ms. Fitzgerald was released after her two night's stay in jail on her own recognizance before her upcoming 94th birthday that Friday, but Ms. Fitzgerald should be appear in court on December 27th, as she faces the charges of trespassing.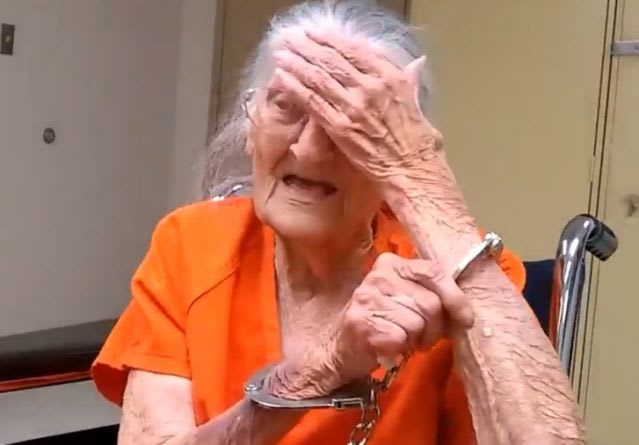 This story has been stirring intense reactions. Let's see below some peoples' comments on this from yahoo:
"So sad, at her age, she should not have to worry about paying rent. Even if she was behind, some kind of arrangement should have been made to avoid the way she was treated. The almighty dollar justifies throwing an elder in jail? What has happened to our nation, this truly hurts my heart." —Christopher
"I don't think it was necessary to handcuff a 93-year-old lady. Things need to be changed for elders in situations like that."—Norma O
"National Church Residences' Franklin House! Wow, this is great publicity for them. Put out a 93 (now 94)-year-old woman in handcuffs. GREAT PUBLICITY, folks. Curious, are they not regulated by state authorities? "Church" in the name—is any of their income derived from donations of any sort? Are they claiming any income as church donation?" —A Yahoo User
"Sad state of a nation when an elderly person can be treated this way"— Alex
"She is 93 years old. Where is compassion? We have forgotten the true meaning of helping others."—Donna
"The disrespect for our elders is growing. Just remember this. One day, you, too, will become old. That is, if you are lucky to make it that far."—PF
Really, most of the comments show the compassion to this old woman. And there's another voice:
"Mold needs high humidity to occur, I doubt the old lady caused that, sounds more like a leak somewhere."—Christian.chambre
And let's see what National Church Residences said.
Karen Twinem, a spokesperson for National Church Residences, told Florida TV station WKMG that Ms. Fitzgerald refused to pay the rent because she said she would die soon and complained about the mold in her apartment. But the facility hadn't found any mold in the following test.
So, at this stage, we apparently have two different opinions from Ms. Fitzgerald and her care home provider—National Church Residences. Its focus is the mold in this old woman's apartment. Ms. Fitzgerald refused to pay the rent because of the mold in her apartment, as she claimed. On the contrary, National Church Residences refused to accept Ms Fitzgerald's next three months' rent following September and decided to evict her out the care home by "blaming Ms. Fitzgerald for the mold in her apartment (words from Ms. Fitzgerald)."
Is there actually the mold in Ms. Fitzgerald's apartment? We don't know. But one of them must have told a lie who tried to cover the truth—the fact that National Church Residences had to force such an old woman out of the care home.

We can find that all the words about the mold in the apartment are from Ms. Fitzgerald's mouth, and we can notice that National Church Residences hadn't found any mold after Ms. Fitzgerald complained about the mold in her apartment.

So, obviously, we regret to conclude that Ms Fitzgerald told a lie. She didn't want to pay the rent up to three months by complaining the mold in her apartment to the staff of National Church Residences. And when reported, she said the care home "put her out after blaming her for mold in her apartment."
The elderly need to be respected in our society, undoubtedly. However, it's on condition that they don't make big mistakes. They could be good or bad examples for the young at some point. We are sorry for Ms. Fitzgerald, for what she experienced during her 94th birthday.

Thanks to the Mid Florida Homeless Coalition, who has been meeting with Ms. Fitzgerald for her permanent housing.