Criminal is powered by Vocal creators. You support
Rachel Carrington
by reading, sharing and tipping stories...
more
Criminal is powered by Vocal.
Vocal is a platform that provides storytelling tools and engaged communities for writers, musicians, filmmakers, podcasters, and other creators to get discovered and fund their creativity.
How does Vocal work?
Creators share their stories on Vocal's communities. In return, creators earn money when they are tipped and when their stories are read.
How do I join Vocal?
Vocal welcomes creators of all shapes and sizes. Join for free and start creating.
To learn more about Vocal, visit our resources.
Show less
'Criminal Minds' Fans Are Rejoicing: Shemar Moore Is Returning To TV In The S.W.A.T. Reboot
The actor is returning to CBS, taking on the lead role in the S.W.A.T. television series.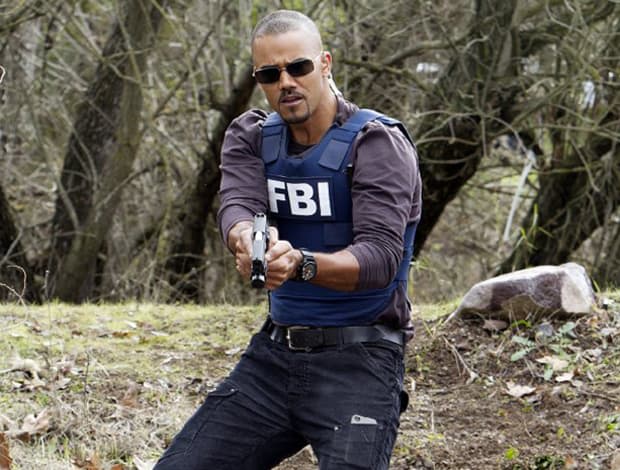 Shemar Moore left Criminal Minds and his incomparable role of Derek Morgan behind last year, and Wednesday nights haven't been the same since. But there's good news for Moore's legion of baby girls! The actor is returning to CBS, taking on the lead role in the S.W.A.T. television series, which is based on the 2003 movie that starred Samuel L. Jackson, LL Cool J, Josh Charles and Michelle Rodriguez.
Playing Lt. Daniel "Hondo" Harrelson, Moore will head a highly-trained team that fights crime on the gritty streets of Los Angeles. With 11 seasons playing an FBI agent under his belt, this role seems tailor made for Morgan, and fans who've been missing the tough, no-nonsense agent with a gentle side, will, no doubt, tune in to see their favorite SSA.
When Shemar Moore broke the news on his Instagram page, the fans went wild, and the post received almost 60,000 likes. Calling it his "big secret," Moore had been building fan anticipation on his social media pages since early February.
According to Moore, the pilot will be shot in late March for three and a half weeks. Assuming the pilot is picked up, the series will begin filming in July 2017 and premiere in September 2017.
Moore is as excited as his fans as evidenced by yet another Instagram post.
As his fans await further developments, we'll all be crossing our fingers in the hope that the pilot will go to series. With Moore headlining, it's practically a sure thing. In the meantime, we can always go back and watch the original S.W.A.T. movie.