Criminal is powered by Vocal creators. You support
Mark Turner
by reading, sharing and tipping stories...
more
Criminal is powered by Vocal.
Vocal is a platform that provides storytelling tools and engaged communities for writers, musicians, filmmakers, podcasters, and other creators to get discovered and fund their creativity.
How does Vocal work?
Creators share their stories on Vocal's communities. In return, creators earn money when they are tipped and when their stories are read.
How do I join Vocal?
Vocal welcomes creators of all shapes and sizes. Join for free and start creating.
To learn more about Vocal, visit our resources.
Show less
Coolest Prison Museums in the US
Looking for a weekend trip that is guaranteed to be both educational and interesting? These prison museums in the US are going to be the only jail you're going to want to visit.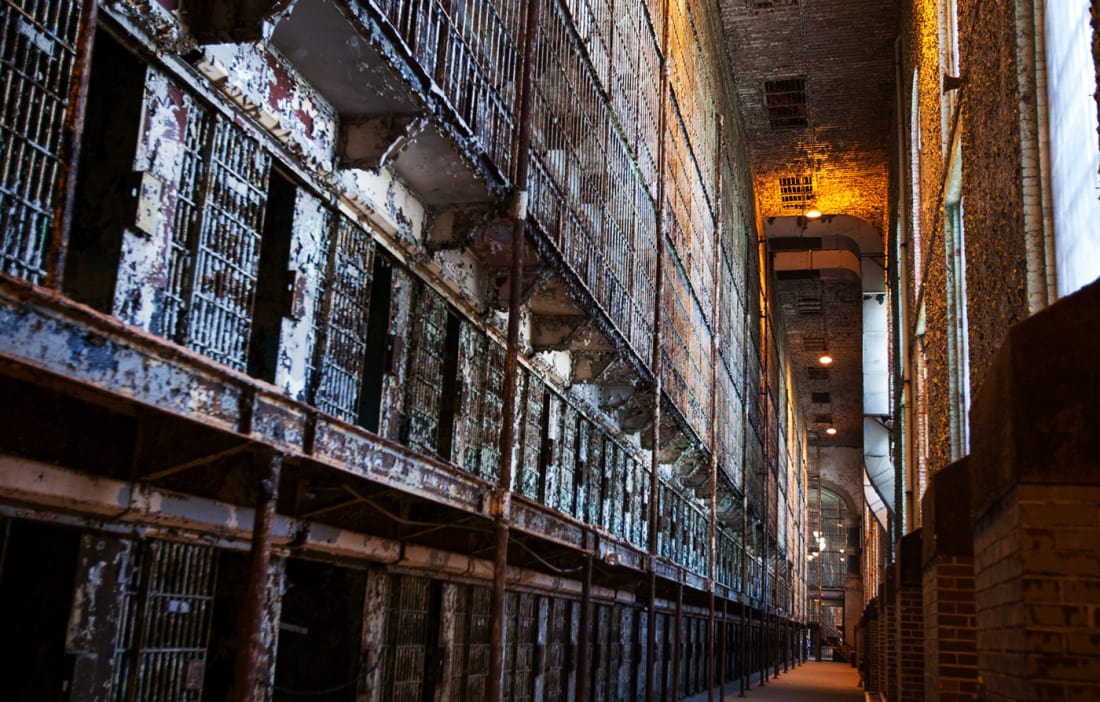 With the true-crime genre getting as much hype as it has within the past couple of years, prison museums are drawing in a huge amount of tourists. Whether it be the world famous Eastern State or the Sing Sing Prison in New York, this list of the coolest prison museums in the US are sure to draw you in. 
What's more interesting than the place that many well-known criminals were housed for years? Whether it be still haunted to this day, or the holder of the most interesting artifacts, these museums are going to be the source of your most interesting weekend yet. Just be sure to not get locked in. 
Old Idaho Penitentiary, Idaho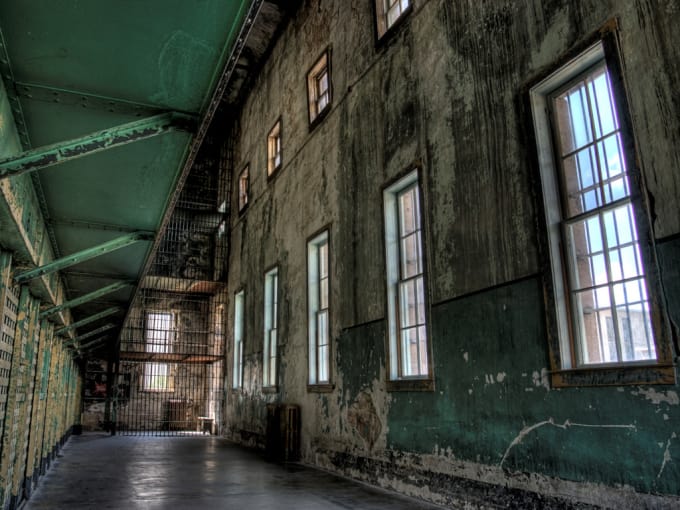 The Old Idaho Penitentiary was in business for over 101 years, first being constructed in 1870. As one of the coolest prison museums in the US, it was home to over 13,000 criminals, including Lyda Southard and Harry Orchard. Including not only a museum, but also an arboretum, you can find personal historic arms and military memorabilia within the exhibits. 
Plus, you can learn about the famous killings by Lady Bluebeard, otherwise known as Lyda Southard, and Harry Orchard's assassination of Governor Frank Steunenberg. 

Eastern State Penitentiary, Pennsylvania
One of the most well-known prison museums in the US, the Eastern State Penitentiary is located in Philadelphia, Pennsylvania. This penitentiary once held prisoners including the infamous Al Capone, the bank robber, Willie Sutton and James Bruno, otherwise known as Big Joe. 
It is even considered a National Historic Landmark today. The prison was first opened in 1829 and finally closed in 1971. If any prison has a plethora of stories, it's this one. 

Yuma Territorial Prison, Arizona
First opening in 1876, the Yuma Territorial Prison of Arizona was a functioning facility up until 1909, when it closed due to overcrowding. Today, it is considered a historic state park. The prison held over 3,000 prisoners over the short period of time it was open. 
Inmates were surprisingly kept under humane conditions, and were provided with the opportunity to learn how to read and write. After it closed, the prison made a few appearances on television. Also, a fun fact about this facility is that over 26 inmates actually escaped from this prison. 
The Wyoming Frontier Prison, Wyoming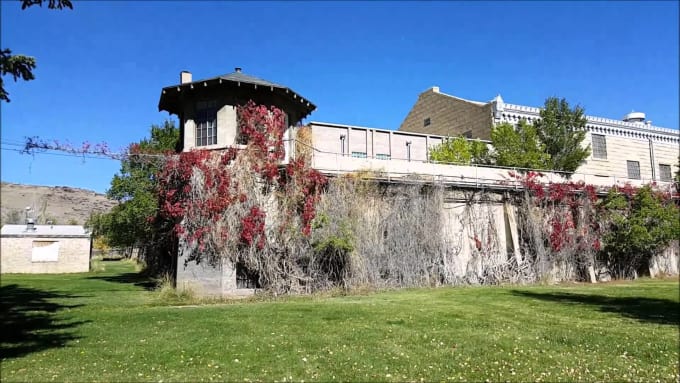 As Wyoming's first prison, the Wyoming Frontier Prison first opened in 1901. As one of the coolest prison museums in the US, this penitentiary was home to 13,000 inmates over 100 years. 
Before closing in 2001, there was an infamous incident in which three inmates murdered Corporal Wayne Martinez, resulting in one of the inmates to be sentenced to death. We can imagine how eerie the atmosphere must be within this penitentiary. Plus, the film Prison with Viggo Mortensen was filmed here in 1987, a horror movie directed by Renny Harlin. 

West Virginia State Penitentiary, West Virgina
The West Virginia State Penitentiary is beautifully designed with Gothic-styled architecture, stone structures, and 24 feet tall walls. Built in 1863, the penitentiary was first opened during the Ameican Civil War. 
It was known for its not great conditions, and was considered to be one of the top ten most violent correctional facilities by the United States' Department of Justice. With stories of fighting, rape, and gambling, this was not a great place to live out the rest of your life. Today, it's a great tourist attraction, as well as a training facility. 
Texas Prison Museum, Texas
Allowing visitors to gain a glimpse at the imprisoned hardships, the Texas Prison Museum gives insights into the Texas prison system that any true crime fan would love. 
As one of the coolest prison museums in the US, this penitentiary museum takes visitors back to the Roaring 20s, when the worst conditions of the Texas Prison were prominent. Spend a day as if you are an old-fashioned convict. 

Ohio State Reformatory, Ohio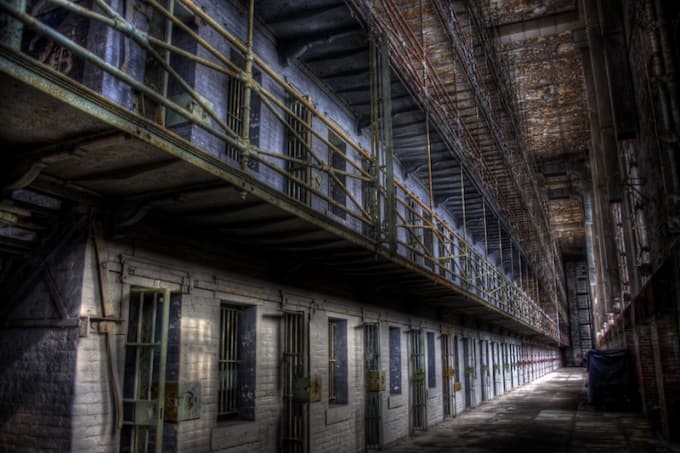 Built in 1886 and closed almost 100 years later, the Ohio State Reformatory is a historical prison you're not going to want to miss. Also known as the Mansfield Reformatory, the penitentiary closed due to overcrowding as well as unsanitary conditions. 
There had been over 200 deaths by inmates throughout their years of operation. Plus, this jail was also used in multiple films and TV shows, including The Shawshank Redemption, one of the best prison movies of all time. There are tours daily, and is open to the anyone. Go for yourself to see how spooky it is. There has got to be a ghost or two inside. 
Burlington County Prison, New Jersey
Another National Historic Landmark, the Burlington County Jail in New Jersey first opened their doors in 1811! As one of the coolest prison museums in the US, the facility provides guided tours of both permanent exhibits and special events. 
Plus, there is a whole aspect to those of you who are interested in the paranormal. Get all of this information, as well as your fair share of historial facts. You won't leave empty-handed when it comes to knowledge. 

Museum of Colorado Prisons
As the only all-women facility on the list, the Museum of Colorado Prisons was first built in 1935, but started operating in 1988. Unlike some of the other museums that are fueled by paranormal interests, or the intense conditions of the previously-run prison, this museum was created to preserve the history of this women's prison, as well as exhibit the heritage that the Colorado Prison System has left. 
Plus, it was established to encourage both research and education, as well as providing a message that deflects criminal activity. 
Sing Sing Prison, New York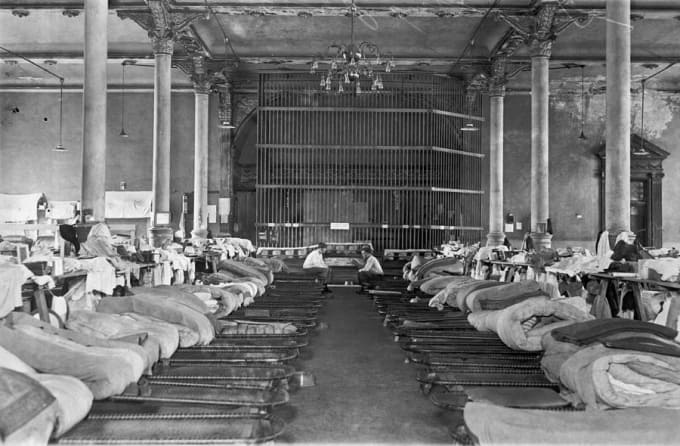 The Sing Sing Correction Facility was a maximum security prison, and was home to 1,700 prisoners. Located on the Hudson River, the prison's name comes from the Native American tribe named the "Sinck Sinck." 
There were a total of 614 executions made during the time of this prisons operations from the year of 1826 to 2011, so we assume it is one of the most heavily haunted prisons. As one of the coolest prison museums in the US, this museum tells the incredibly interesting story that the penitentiary holds.