Criminal is powered by Vocal creators. You support
Charles Shi
by reading, sharing and tipping stories...
more
Criminal is powered by Vocal.
Vocal is a platform that provides storytelling tools and engaged communities for writers, musicians, filmmakers, podcasters, and other creators to get discovered and fund their creativity.
How does Vocal work?
Creators share their stories on Vocal's communities. In return, creators earn money when they are tipped and when their stories are read.
How do I join Vocal?
Vocal welcomes creators of all shapes and sizes. Join for free and start creating.
To learn more about Vocal, visit our resources.
Show less
Boeing Misleading Message Is Extremely Harmful: Part 2
The safety threat concerning B777 is fatally worse than what FAA accepted.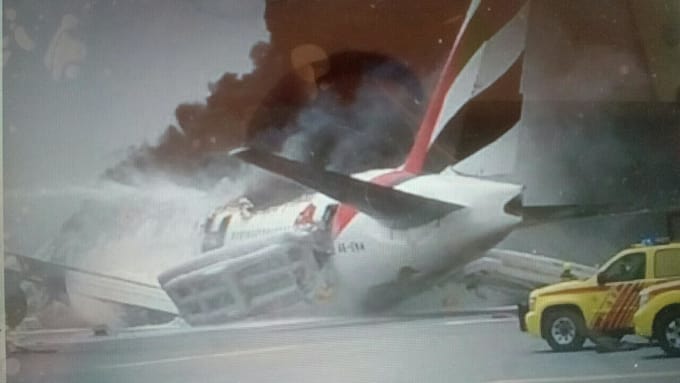 FAA Investigation Report Dated 4th November,2016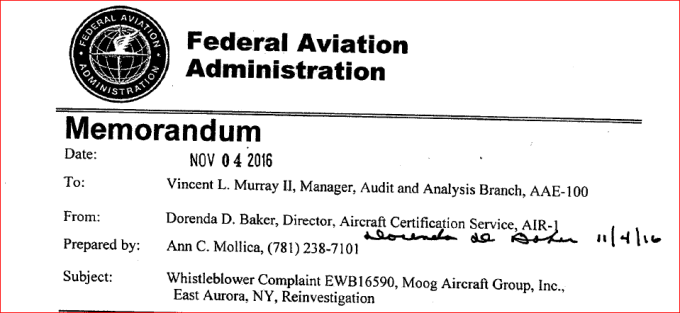 No.3 and No.8 Allegations Were a Violation Substantiated by FAA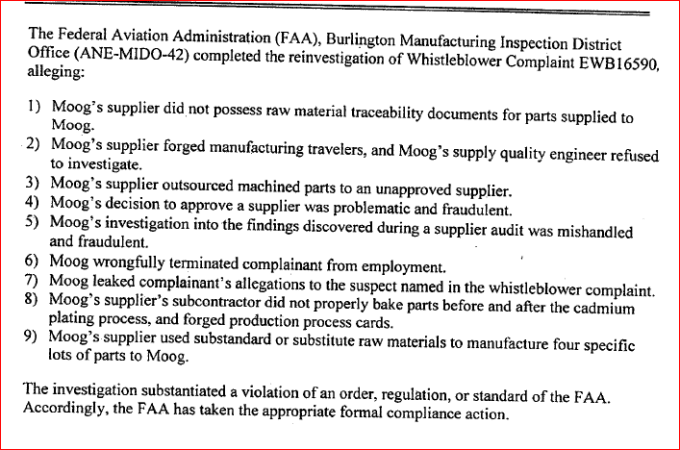 Moog/Boeing Joint Action—Problem Was Fully Known by Moog & Boeing-Moog Internal Memo
The Cadmium plating vendor of NHJ used a non aerospace laboratory to do the required monthly hydrogen embrittlement testing. 
I went to the non-conforming laboratory and audited its testing process, which was fake, and I even failed to see any testing piece they should retain as record. 
Zhejiang Guojian was not an Aerospace approved laboratory.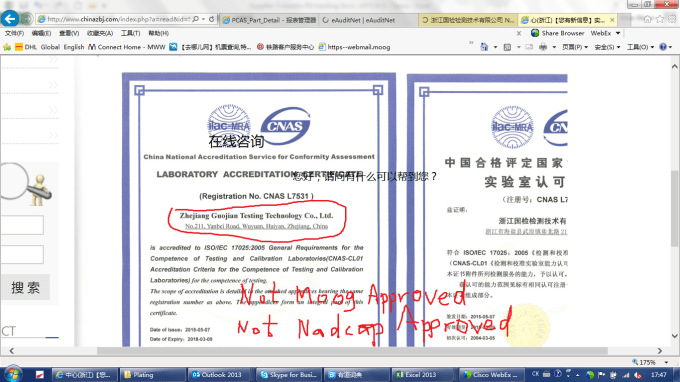 According to aerospace specification ASTM F519, the parts produced during that period of time must be scrapped as non-conforming. Moog  quality and engineering was fully aware of the issue.
Moog quality and engineering were fully aware of the seriousness of the matter.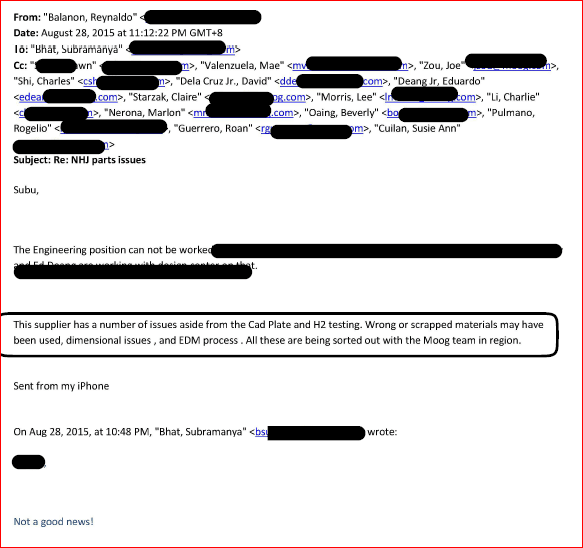 Moog did take some action by sorting out the parts affected. The parts count was more than 1500pcs non-conforming.
The problem was more serious than what Moog lied about.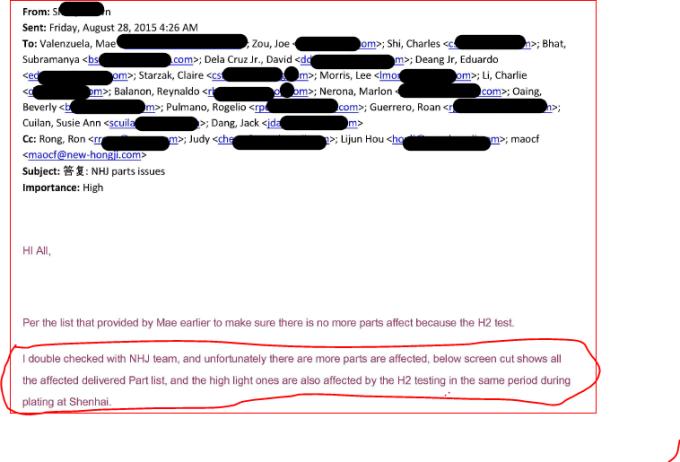 Total Quantity of Non-Conformance Is 1552pcs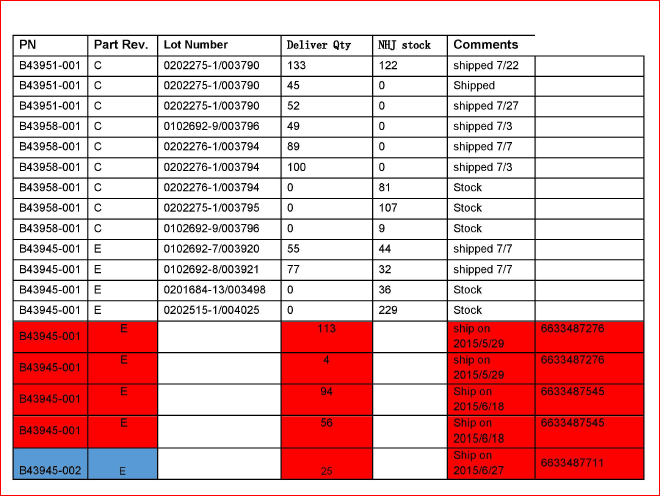 These 1,500+ pieces of non-conforming parts were believed to be all assembled into Boeing 777 planes because NHJ was the exclusive source of these parts and Moog could not find a replacement supplier in at least six to eight month's time. Neither did Moog switch to old supplier. However, Moog did not stop shipping the bad parts a single day to Boeing during that period of time. 
In the FAA report, Moog lied and FAA accepted only 273 pieces of non-conforming parts, which were on B777s. 
Moog lied and FAA accepted only 273 pieces non-conforming parts, which were on B777s.

I myself was the investigator on NHJ Cadmium plating vendor Shenhai on its forging production documents and no-baking of the parts after Cadmium plating, which certainly will cause parts embrittlement. I communicated with FAA investigator Mr. Robert Fortune 19/09/2015 about my finding of no baking, and he replied he understood NO Baking for Moog parts.
Mr. Fortune, FAA Investigator Confirmed NO Baking on the Parts 20/09/2016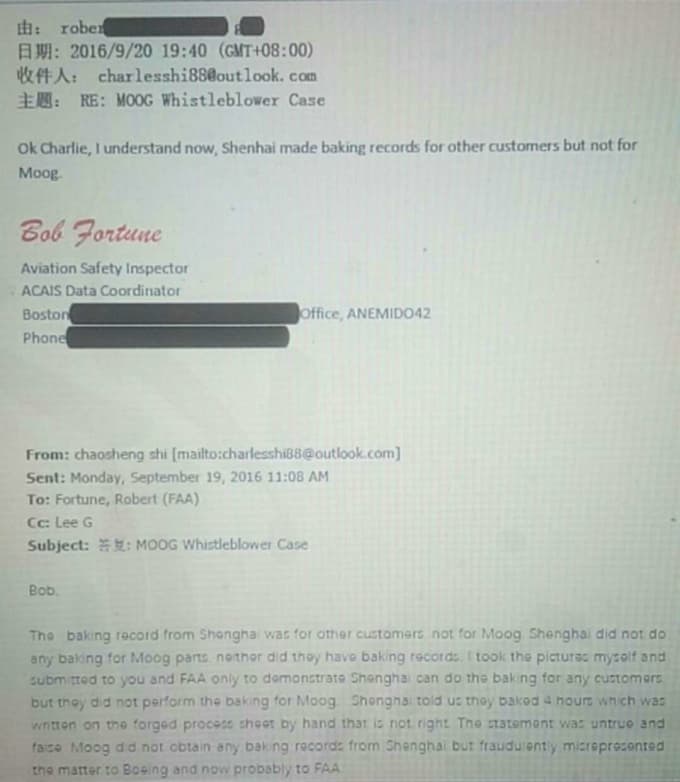 Baking Record of Shenhai for Other Customers—No Record for Moog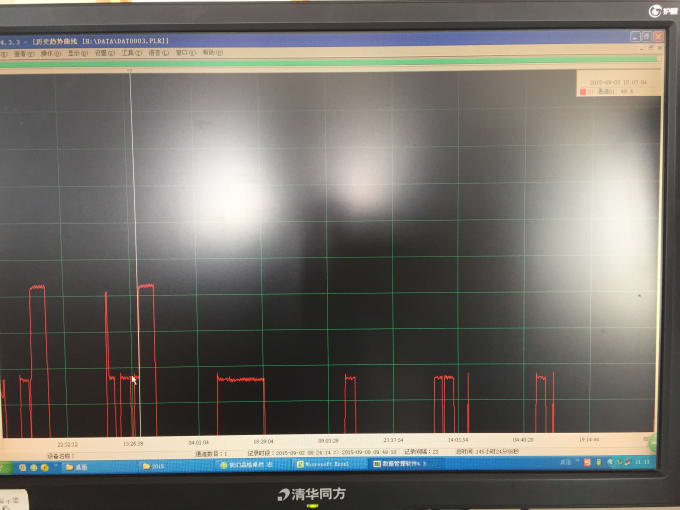 FAA accepted Moog and lied that parts were half baked.

FAA further accepted Moog lie that these bogus parts were tested and found OK.
The ASTM F519 test was designed but not performed.

However,  the so-called test Moog did perform was a C-ring test, which was only a simulation test, not representative of the suspect parts conditions. The called out test of ASTM F519 was not performed, and no single piece of suspect parts were taken from B777 for a destructive testing.
Only the wrong simulation test was performed. The ASTM F519 test was TBD.

The reason why ASTM F519 test was not and could not be performed was because there was no same suspected lot material to make the specimen. Moog never ever did the ASTM F519 test.
Lee Morris did not obtain any of the same lot material. The test was not done.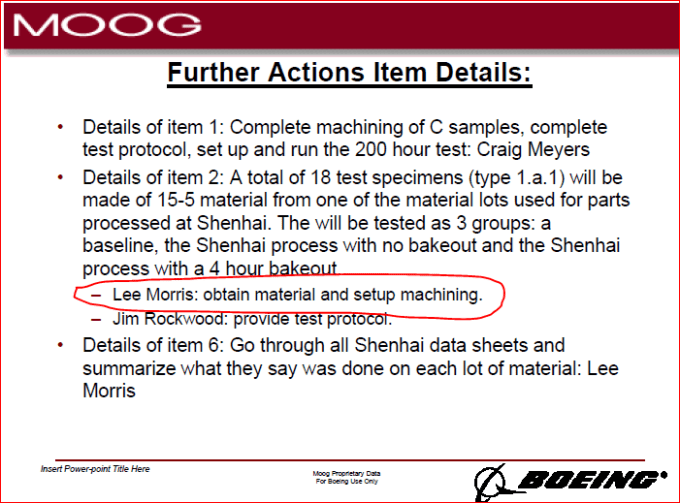 The above fact could be easily verified by law enforcement agencies when a criminal investigation is launched.
Moog/FAA and Boeing are cheating Reuters journalists and the flying public.
Moog/FAA and Boeing are cheating Reuters and the flying public
It is most deplorable that, for the sake of self interest at the expense of flying public, FAA and Boeing accepted Moog's lie and willfully kept the bogus safety-sensitive parts to remain on B777 safety critical spoilers, compromising some 15-20 B777 now in service. Boeing continued to use that lie to cheat airlines, journalists, and the flying public even today.
More than 1,500 pieces of unsafe parts remain on B777 today.

In this matter, the only corrective action by Boeing is to replace all 1,500 suspected unapproved safety sensitive parts from B777!
Boeing cannot sit there waiting for its planes to get crashed, killing the flying public that may include their loved ones!
We as flying public can not allow NO ACTION to continue for another day!!!
More information at:

Exclusive: Insider Warns Fatal Accident Looms In Massive FAA Cover Up Of Defective Parts
Social media:
Or contact: