America's First Serial Killer, H.H. Holmes
Con artist, bigamist, and one of America's first serial killers, Herman Webster Mudgett, was the evil mastermind behind Chicago's Murder Castle.
Con artist, bigamist, and one of America's first serial killers, Herman Webster Mudgett—who later came to be known as H.H. Holmes—was the evil mastermind behind Chicago's Murder Castle. Mudgett, born May 16th, 1861, in Gilmanton, New Hampshire, was found guilty of murdering between twenty and two hundred people in his specially constructed home. He was later referred to as the "Beast of Chicago."
Herman was born into a privileged family and was said to have been unusually intelligent at a very young age. Mudgett showed interest in medicine, which led him to practice surgery on animals. Some accounts believe that he killed his childhood friend, as well. When Mudgett graduated from high school, he changed his name to Henry Howard Holmes and studied medicine at the University of Michigan. As a medical student, he had access to the morgue. He would steal the corpses and use them to make false insurance claims, where he would then collect the money. After graduating, Holmes moved to Chicago, Illinois in 1885 and worked for a pharmacy under the alias Dr. Henry H. Holmes. After the owner of the pharmacy died, Holmes convinced the wife to let him take over the business. As the owner of the pharmacy, Holmes bought an empty lot across the street and used it to construct his house of horrors.
Holmes's house of horrors was made of three stories: the upper floors containing his living quarters and many small rooms where he tortured and killed his victims. Some of the rooms were soundproof, and others contained gas lines so he could asphyxiate his guests. Peepholes, trapdoors, chutes that led to the basement, and stairways that went nowhere were built throughout the hotel. In the basement, Holmes had a dissecting table, crematory, and stretching rack. He would sometimes put the bodies in pits of acid, or strip the bodies of flesh, dissect them, and sell the skeletons as models for schools. Many of his victims were women.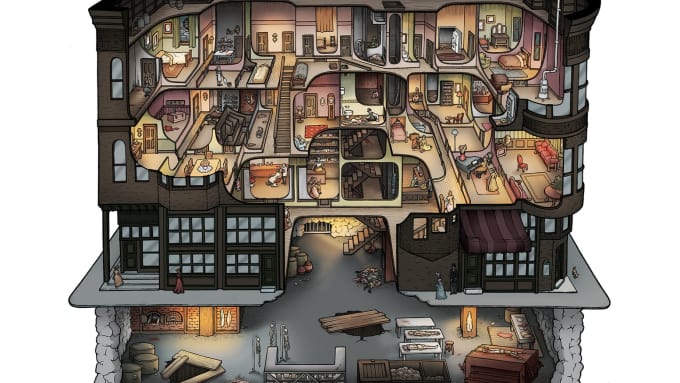 The evil mastermind eventually opened up his house of horrors as a hotel. He always made sure that his employees, guests, his fiancés, and wives had life insurance policies, so when he murdered them, he could collect the money. When Chicago hosted the World's Fair, Holmes took this as an opportunity to seduce women from all over the world into staying at his hotel. The World's Fair was a social and cultural event celebrating the 400th anniversary of Columbus discovering America. People in the neighborhood eventually became suspicious and filed reports when guests would walk into the hotel but never walk back out. During this time, he and his associate, Benjamin Pitezel, traveled throughout the United States while committing insurance scams.
After Holmes was arrested for one of his many scams, he and his cellmate, Marion Hedgepeth, planned a new insurance scam. This time, Holmes would fake his death and provide Hedgepeth with five-hundred dollars if he helped him get out of any troubles along the way. The insurance company was suspicious of Holmes's failed attempt and did not pay him. After being let out of jail on bail, he tried the same thing with Pitezel. This time, however, Holmes actually killed Pitezel and three of his associate's five children. When Marion Hedgepeth didn't get his money, he reported Holmes's plan to the authorities. They apprehended him in 1894, and hung him two years later on May 7, 1896, and buried him in Philadelphia, Pennsylvania. However, some theorists believe that during Holmes's life, he eloped to London and continued his killings as Jack the Ripper.
Jack the Ripper terrorized the Whitechapel district in London's East End between August 7th and September 10th of 1888. He was never caught. The murderer killed at least five female prostitutes and mutilated their bodies in such an unusual manner that it indicated he had knowledge of human anatomy. All of the murders took place within a mile of each other. During this time, numerous letters that were alleged to be from Jack the Ripper himself were sent to the police station to taunt the officers. Over 100 suspects have been named since 1888, but authorities still haven't identified the definite sociopath responsible. Jack the Ripper continues to remain a big mystery. Now, today, all that remains of the Murder Castle is the basement. After it was torn down, Chicago built their post office on the lot.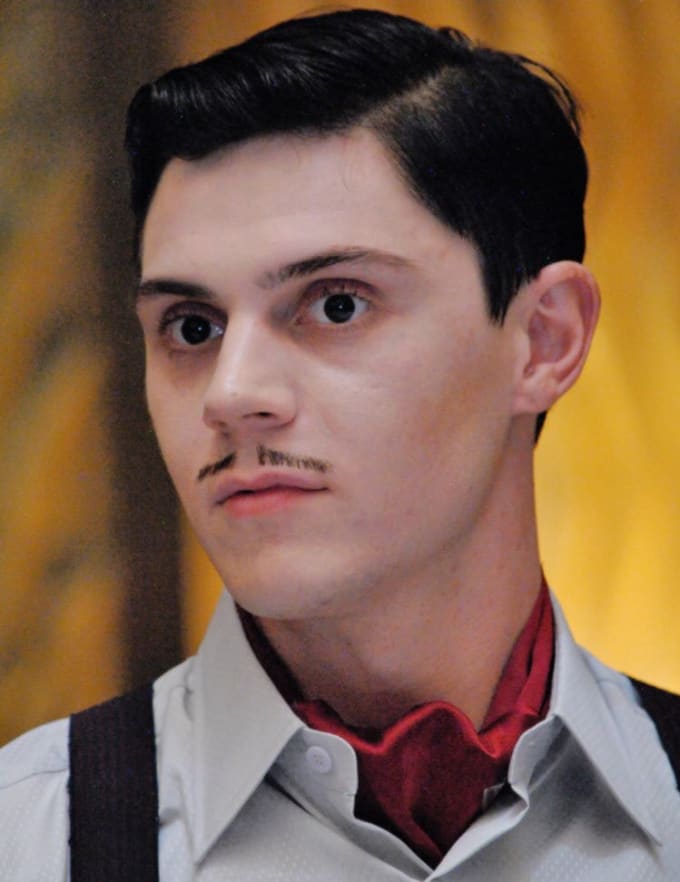 Thirty-one year old American actor, Evan Peters, played as James March in FX's hit TV series, American Horror Story, fifth season. The fifth season was aired in October 2015, and the show currently has seven seasons. Peters starred beside Lady Gaga, Kathy Bates, Sarah Paulson, and many other amazing actors for the fifth season.