Criminal is powered by Vocal creators. You support
Ben Kharakh
by reading, sharing and tipping stories...
more
Criminal is powered by Vocal.
Vocal is a platform that provides storytelling tools and engaged communities for writers, musicians, filmmakers, podcasters, and other creators to get discovered and fund their creativity.
How does Vocal work?
Creators share their stories on Vocal's communities. In return, creators earn money when they are tipped and when their stories are read.
How do I join Vocal?
Vocal welcomes creators of all shapes and sizes. Join for free and start creating.
To learn more about Vocal, visit our resources.
Show less
10 Ways Prisoners Use the Internet
The government, businesses, and rule breakers all have a part in ways prisoners use the internet.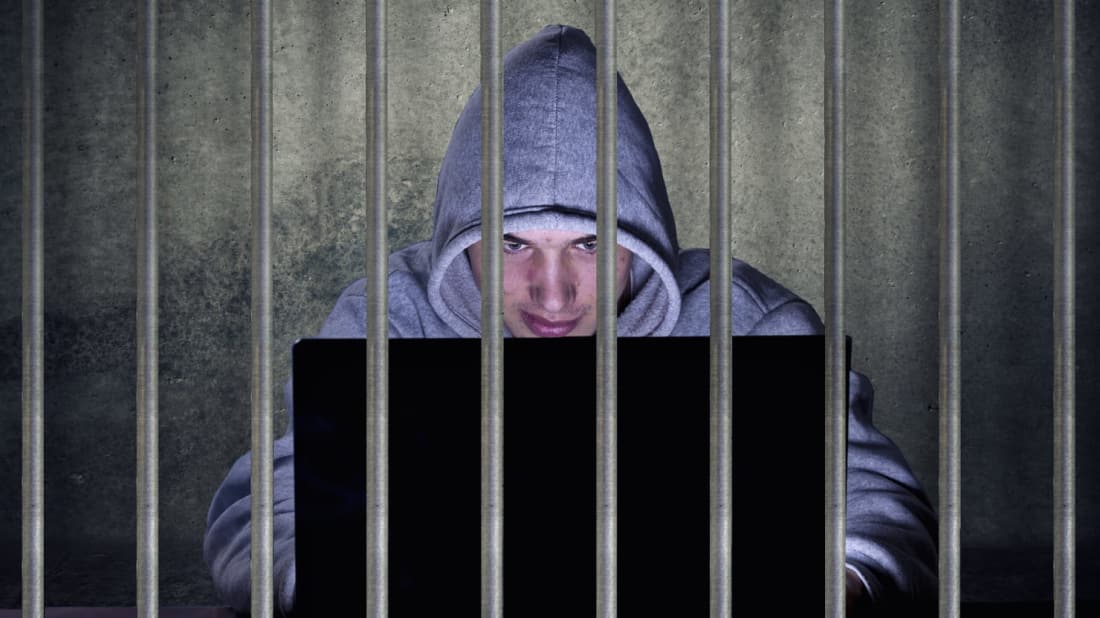 Access to the internet has become so crucial to maintaining social ties and education that many consider it a utility and even a human right. There's a push, then, to empower the most vulnerable and disenfranchised parts of society by giving them internet, including the prison population. There are activists and kin pressuring correctional facilities to provide greater access, businesses hoping to make a profit, and, when need be, illegal ways for prisoners to use the internet. Whatever the route, there are many ways prisoners use the internet to find a life-line or an escape—even if it's just one tweet at a time. 
Federal prisons provide inmates with limited internet.
The Trust Fund Limited Inmate Computer System (TRULINCS) is the most basic way prisoners use the internet. Every facility maintained by the Federal Bureau of Prisons (FBP) has TRULINCS, which lets inmates send screened, text only communications to the free world. The cost adds up quick considering that inmate wages can be less than two dimes per hour. CorrLinks, the privately owned company that maintains TRULINCS, charges inmates $0.05 per minute of use, $0.15 per printed page, and sending a message can cost upwards of $0.30. 
A friend of mine who's an inmate told me about how he cooked up a commissary sausage on a fire he made using toilet paper. Doing that was the highlight of several rough weeks. It's devastating to imagine him having to choose between talking to his mom and having that memory. 
Jpay sells tablets to inmates but comes under fire for exploitative practices.
Jpay provides the incarcerated personal tablets for $69.99. Thanks to these devices, prisoners get access to the internet to listen to music, receive money transfers, watch videos, play games, and even send emails with attachments. As reported by The Center for Public Integrity, Jpay has come under fire for the way in which it allows correctional facilities to collect a portion of the money transferred to each inmate, which, it has been argued, is how Jpay managed to acquire its standing as the go-to provider of money transfers in so many states. Additionally, the fees themselves have been criticized for being too high. An inmate interviewed by Al Jazeera reported that a balance of $120 yielded roughly $70 after fees. 

Contraband smartphones get many prisoners online.
Snuck in by staff or dropped off by drones, phones in the prison system is one of the ways prisoners use the internet. According to Newsweek, the FBP confiscated over 5,000 contraband cell phones in 2016. Getting caught with a cell phone can lead inmates to spending time in solitary confinement as punishment. Still, prisoners want access to the internet because a life line is so important. Additionally, cell phone use is not always considered a high priority violation, especially if guards are the ones sneaking them in. In fact, as one guard told WKRG 5, "They [smartphones] keep the peace," thanks to their placating effect.
My friend who's in prison has gotten caught plenty of times with a phone and ended up spending time in solitary confinement. Luckily, that hasn't happened in a while so I guess he got tired of being in the box. 

Telemedicine is how many inmates see doctors.
An inmate can get chained down and wait hours to see a doctor in the free world, or they can virtually see a doctor post-haste using Telemedicine. The choice is simple. Whether it be urgent or a check up, medical care is one of the ways prisoners use the internet. It saves the state money, makes doctors feel safer, and, in some cases, even makes treatment manageable in the first place because so many prisons are in rural areas already lacking in medical professionals. This is important since, on average, prisoners get sick more often than the rest of the population.
A startup is trying to get inmates online education to reduce recidivism.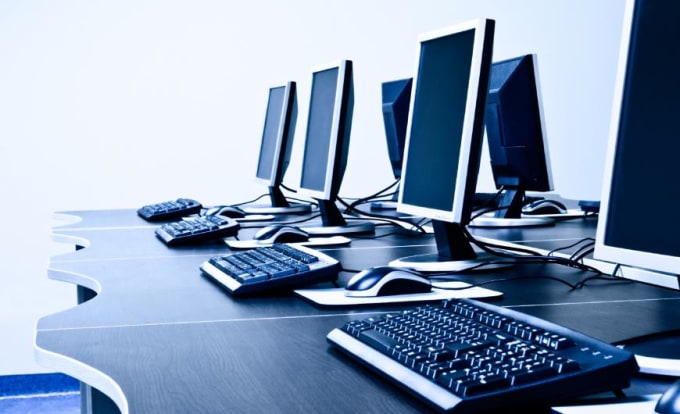 Since social ties and education are so crucial to re-entering the free world after a prison term, it's a big deal that a startup like Edovo helps prisoners use the internet to gain internet literacy, take college classes, receive vocational training, and even receive psychological counseling. That's good news because, according to the U.S. Department of Justice, inmates who participate in education programs are 43% less likely to end up in any correctional facilities. And, as reported by TechCrunch, Edovo plans to be in 45 states by late 2018!

Inmates use the internet to taunt victims.
Unlike Edmund Kemper, Jack Trawick was on death row. He haunted his victims with detailed accounts of how he committed his crimes. Trawick's writing is available for anyone to read online thanks to a penpal who uploaded them, but, more generally speaking, one of the ways prisoners use the internet is to taunt and threaten victims. It's gotten to the point where Facebook periodically purges itself of prisoners, including an escaped English convict, Craig Lynch, who used the platform to mock the police as they pursued him. "I just had a 12lb venison steak," Lynch bragged on FB while avoiding arrest for two months. 
My friend in prison hates social media, so I doubt he'd go on Facebook if he had the chance. He's more of a spend time in nature kind of guy. He relies on his pen pals to tell him which of his friends are getting married and what music they're listening to.
Some inmates made a viral hip hop video.
It's so easy to get cell phones into correctional facilities that there's no shortage of inmates showing off their swag, tats, and drugs online. That's especially the case in South Carolina, which, according to, has the highest concentration of confiscated cell phones in the country—a ratio of one phone per three inmates. One of the ways prisoners use the internet, in the case of seven South Carolinians, was to drop bars behind bars and release their own hip-hop video. They got nearly a million views on World Star Hip Hop, and a combined 7,000 days in solitary confinement as a punishment.
Inmates look for love online.
Meet an Inmate, Inmate Mingle, Love a Prisoner; there are enough dating options for inmates to supply the Hallmark Channel with a rom-com a week. Finding penpals and even love is just one of the ways prisoners use the internet. It can make the difference between tolerable and intolerable incarceration, and recidivism and staying in the free world. A survey of more than 2,500 inmates by Tom Churchhill of the University of Alberta found that positive emotional connections reduced returning to correctional facilities. And before fear of being swindled comes to mind, rest assured that only 1 out of 10 penpals surveyed by Churchhill felt taken advantage of.
My friend is engaged to a woman he met before he was in prison. The correctional facility has days when she can visit him. Staff have taken photographs and posted them on the prison's Shutterfly account, so I can see pictures of the happy couple doing laps around the yard. 
Resourceful inmates make their own computers.
A medium-security Ohio prison was where two handy inmates built their own computers using spare parts. These two MacGyvers filled their pc with pornography, tools for spamming and password hacking, and anti-virus software (because they didn't want their illicit activity derailed by malware). This case is among the more technically savy ways prisoners use the internet maliciously. Plenty of other inmates would have settled for making shivs from the old computer parts. 
Meanwhile, my friend just cuts out pictures from magazines and writes funny captions on them. He just sent me a picture from WW1 of soldiers with horses and wrote in, "I'm going to be a mighty horse!" 

Inmates use Facebook Live to expose abuse.
Kalief Browder is just one of countless victims of a broken criminal justice system that disproportionately targets young men of color in the US. In 2010, at the age of 16, Browder was arrested for theft and sent to Riker's Island, a correctional facility in New York City. The abuse he experienced there while he waited for the prosecutor's case to be ultimately dismissed was so severe that Browder was never able to fully re-integrate into the free world. He committed suicide in 2015. There is hope, then, that one of the ways prisoners use the internet will be to release streaming video like that which was obtained by PIX 11 in 2016, which documented poor conditions and abuse at Rikers. That way there will never be a Kalief Browder again.