Criminal is powered by Vocal creators. You support
Kelsey Lange
by reading, sharing and tipping stories...
more
Criminal is powered by Vocal.
Vocal is a platform that provides storytelling tools and engaged communities for writers, musicians, filmmakers, podcasters, and other creators to get discovered and fund their creativity.
How does Vocal work?
Creators share their stories on Vocal's communities. In return, creators earn money when they are tipped and when their stories are read.
How do I join Vocal?
Vocal welcomes creators of all shapes and sizes. Join for free and start creating.
To learn more about Vocal, visit our resources.
Show less
10 Serial Killer Movies That Are Based on True Stories
These serial killer movies that are based on true stories are sure to keep you up tonight.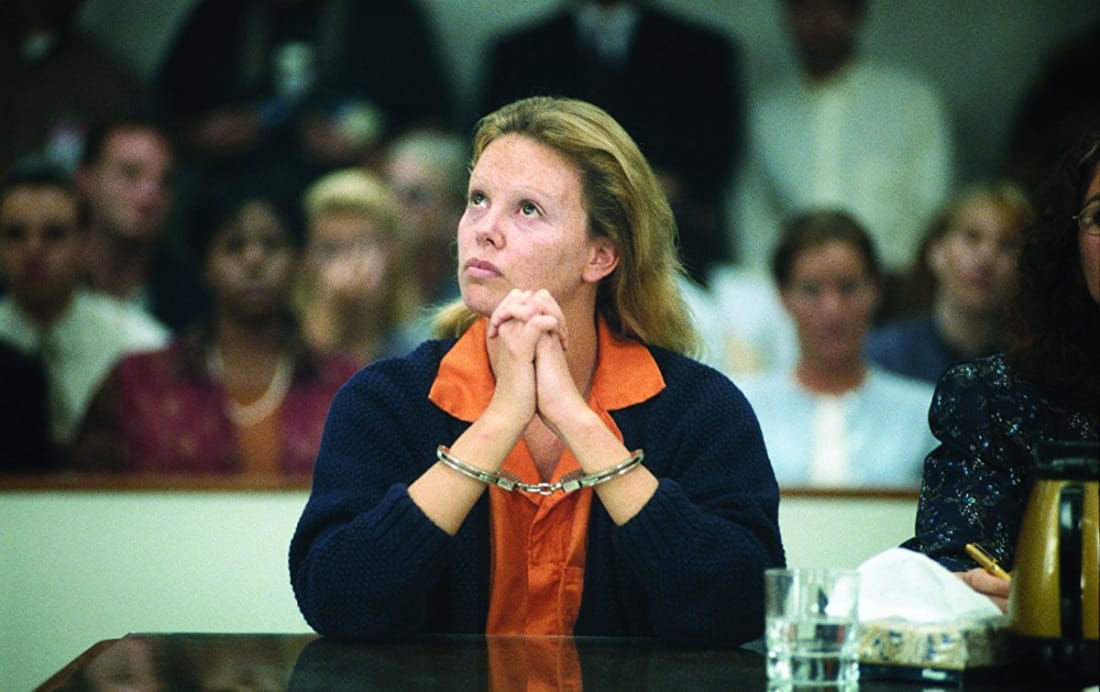 Among the guilty pleasures in the world, learning about serial killers is one of the most common. And for some sick reason, we find ourselves interested in the minds of those who are evil. To make things easy, we have come up with ten of the best serial killer movies that are based on true stories to truly get your fix. 
From Dahmer to the Zodiac killer, these movies delve into the depths of these horrible acts and evil people. 
Monster
First among the serial killer movies that are based on true stories is Monster. This movie is based on one of the most famous female serial killers, and that's what makes it so good. It dives into the story of Aileen Wuornos, an American serial killer who preyed on men. However, these men were people she claimed has raped her, or tried to. 
After being abandoned by her mother, she sold her body in order to earn cigarettes or food. Working as a prostitute during her serial killing spree, she shot each of them at point-blank range. She was later convicted and sentenced to death for six murders. Based on this story, Monster portrays Wuonos' life, and earned Charlize Theron an Academy Award for playing her. 

Ed Gein: Based on a True Story
With "based on a true story" right in the title, we can assure you this is one of the most authentic serial killer movies that are based on true stories. Also known as The Butcher of Plainfield, Ed Gein was not only a famous American serial killer, but a body snatcher around his hometown, Plainfield, Wisconsin. Beginning with his life as a teenage grave robber, the movie follows his entire life, up until being sentenced to life in the state mental hospital and dying of cancer at the age of 77. 
Wolf Creek
Based on Ivan Milat's killing spree, Wolf Creek's killer protagonist is called Mick Taylor. Milat is known for committing the backpacker murders, which was a spate of serial killings in the New South Wales, Australia when seven missing young people were discovered buried in the Belanglo State Forest. 
Five of these victims were foreign backpackers while the two others were travellers from Melbourne, hence the name. Some of the victims were even decapitated. 
Zodiac
Of course, we had to mention Zodiac as one of the best serial killer movies that are based on true stories. Portraying the infamous Zodiac Killer, one of the serial killers who have never been caught, Zodiac follows the attempt to identify him. In a chilling yet captivating movie, this has a 7.7 out of 10 rating on IMDb. And though it seems like we will never truly know who the Zodiac Killer is, this movie portrays the investigation and search for the murderer.   

Henry: Portrait of a Serial Killer
Henry: Portrait of a Serial Killer is about Henry Lee Lucas, or The Confession Killer. He confessed to 600 unsolved murders, but his true body count is unknown. 
The movie follows Lucas from his first murder, which was his mother. His mother was a prostitute who allegedly made Lucas watch her as she worked. The film even portrays one of his most random acts of murder, which was a good samaritan who stops to help him fix his car. 

The Boston Strangler: The Untold Story
Next, among the best serial killer movies that are based on true stories is The Boston Strangler: The Untold Story. This is more of a vintage movie that follows the murder mystery of, you guessed it, the Boston Stranger. 
Tony Curtis plays the stranger while Henry Fonda plays the police detective. Following the true crime of Albert DeSalvo, the stranger was later convicted of raping and strangling women in the Boston area; 13 of them to be exact. After being sentenced to life in prison, (spoiler altert) he was found stabbed to death by other inmates. 

Helter Skelter
All about the Manson family trail, Helter Skeleter stars Steve Railback as Charles Manson, which takes place just six years after the infamous trial. Helter Skelter gets its name from a book written by the prosecutor Vincent Bugliosi of the same name. 
The film follows the infamous murders of five people in the Hollywood area, the best-known victim being the pregnant actress Sharon Tate. The film received an Edgar Award for Best TV Feature or MiniSeries Teleplay. 
Dahmer
A list of the best serial killer movies that are based on true stories isn't complete without mentioning the infamous killer, Jeffrey Dahmer. Dahmer is played by Jeremy Renner, featuring flashbacks of a young Dahmer, showing what might have led to the hideous murders that he committed. 
Though the film changes the victim's names, this is simply done out of respect for the family. As an accurate representation of the acts that Dahmer committed throughout 1978 and 1991, the movie features him collecting human body parts as well as committing cannibalism and necrophilia. 

The Strangers
The Strangers is one of the most recent serial killer movies to be released based on real-life events. The writer and director, Bryan Bertino, was inspired by the true events of the Manson Family Tate murders as well as the Keddie Cabin Murders while creating this film. 
We know about the Manson family, but the Keddie Cabin Murders is an unsolved quadruple homicide that occurred in 1981. Taking place in Keddle California, the victims were murdered in the Keddle Resort in the cabin. In the movie, a couple, Kristen and James, expects to relax at a family vacation home for the weekend. However, a dangerous women arrives at their door while James in away. 
The Hunt For The BTK Killer
Last, but not least, among the best serial killer movies that are based on true stories, is The Hunt For The BTK Killer, which is based on the Dannis Rader killings. 
These took place from 1974 to 1991, taking the lives of ten innocent people in Wichita, Kansas. The film is roughly based on these killings, and is made in Nova Scotia. Starring Robert Forster, Michael Michele, and Maury Chaykin, the film was directed by Stephen Kay and follows detectives in Kansas investigating the BTK killer.