Criminal is powered by Vocal creators. You support
Riley Raul Reese
by reading, sharing and tipping stories...
more
Criminal is powered by Vocal.
Vocal is a platform that provides storytelling tools and engaged communities for writers, musicians, filmmakers, podcasters, and other creators to get discovered and fund their creativity.
How does Vocal work?
Creators share their stories on Vocal's communities. In return, creators earn money when they are tipped and when their stories are read.
How do I join Vocal?
Vocal welcomes creators of all shapes and sizes. Join for free and start creating.
To learn more about Vocal, visit our resources.
Show less
10 of the Youngest Serial Killers in History
Most serial killers murder their first victim in their 20s. The youngest serial killers ever caught were a bit "precocious."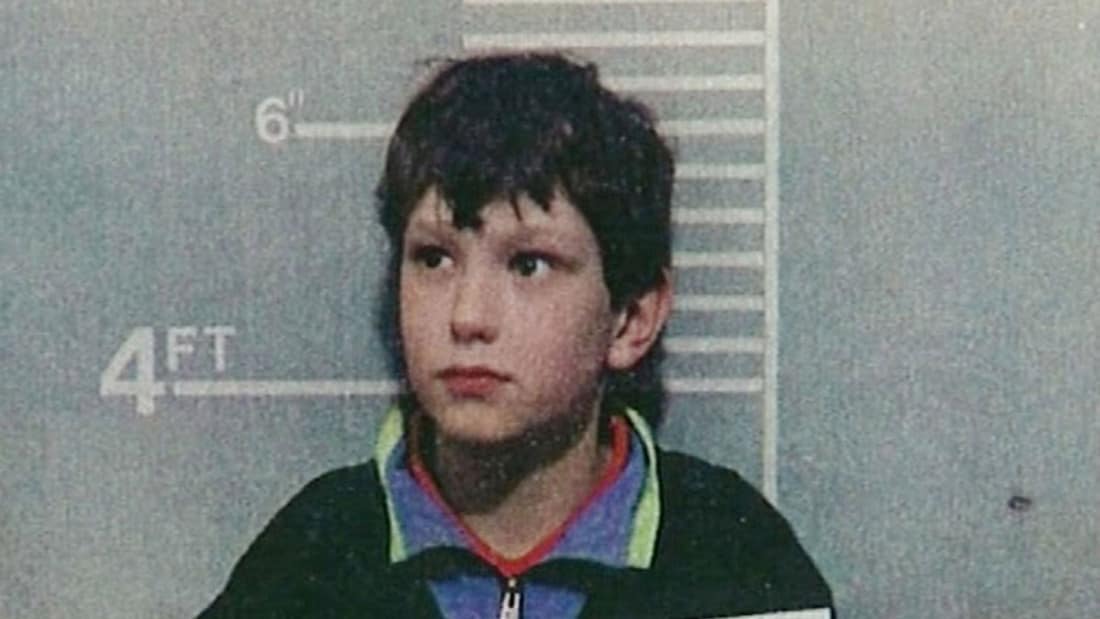 For most people, it takes a lot to drive a person to kill. Even for most serial killers, their first murder is one that they often take a lot of time contemplating. Most killers deeply struggle with their urge to kill, which is why most of them won't actually hurt anyone until they're in their 20s or 30s. 
Though most serial killers start during their adult years, that's not to say that there aren't some really sick and twisted kids out here. Though you'd never expect it, some children are just as capable of killing as full-fledged adults. 
It's precisely the way that we never really think of kids as killers that make the stories of the youngest serial killers so terrifying. One can only imagine what happened to these kids to make them so incredibly violent...
Michael Hernandez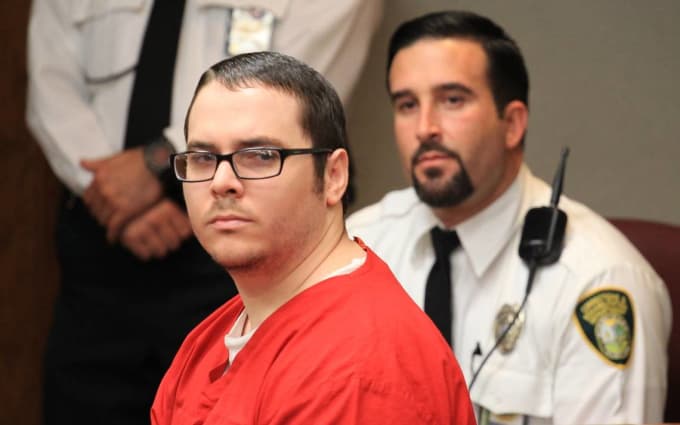 Michael Hernandez may be one of the youngest serial killers to actually openly admit that he wanted to be a serial killer. His victim, Jaime Gough, was his best friend—and he stabbed him to death at only 14 years of age. 

When officials found Gough's body lying lifeless in the school bathroom, Hernandez was immediately investigated. Police found very detailed plans to kill two other students at his school. Hernandez claimed he wanted to be one of the most famous killers of all time. 
Technically, he achieved his goal. He's currently serving life in prison without parole, though he was tried at only 15 years of age. 
Cindy Collier and Shirley Wolf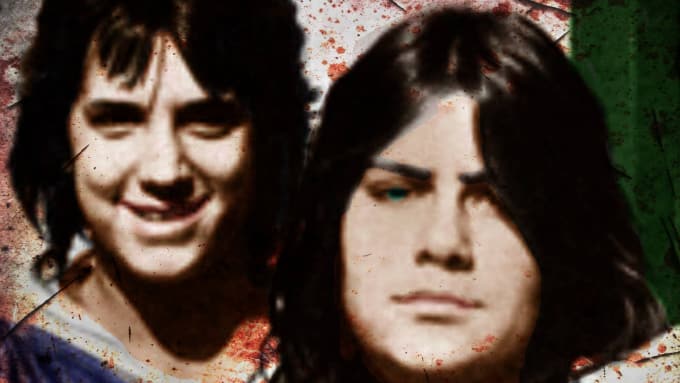 These two seemingly-normal teenage girls were anything but. The duo were both troubled teens who had horrific home lives rife with rape, abuse, and neglect. When they met, they instantly connected and became best friends. 
The thing about troubled kids, though, is that they don't always do normal things when in bunches. Collier and Wolf ended up chatting up an 85-year-old woman in her home one day. Collier brought a knife from the kitchen, tossed it to Wolf, then Wolf stabbed the woman to death. 
In their journals, Wolf wrote: "Today, Cindy and I ran away and killed an old lady. It was fun." It was later revealed that the two young teenagers had every intention of killing more people—also for shits and giggles. 

They were 14 and 15 at the time of their first killing. After they were institutionalized, Collier went to a youth facility. She's now a mother of four children with a Law degree. Wolf, on the other hand, remains in and out of jail.
James Fairweather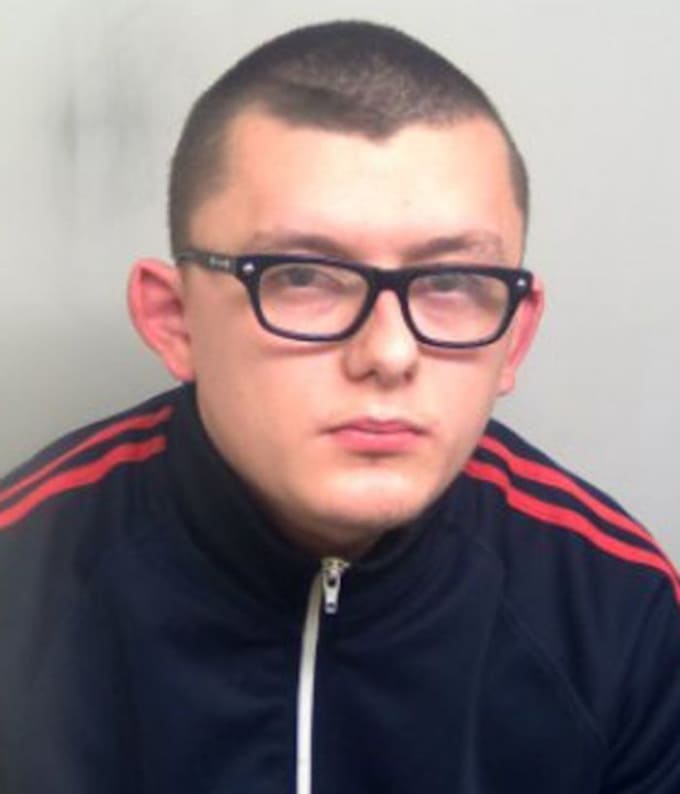 James Fairweather is not only one of the youngest serial killers out there, but also one of the few who shows absolutely no remorse for his crime. Fairweather, like many other "edgy" teenagers, often talked about how he wanted to be a murderer. 

Teachers didn't believe him until he killed a drunk, mentally challenged man by stabbing him over 100 times. Nahid Almanea was his next victim, and he stabbed her to death while she went for a walk. Police questioned Fairweather, but let him go. 
It actually took a third murder attempt for police to arrest Fairweather. His own mother branded him a "monster," and what made his arrest particularly chilling was that he admitted he wanted to kill at least 15 more. 
Brutality aside, he showed zero care about himself or others. When the judge told him his sentencing, Fairweather just nonchalantly shrugged his shoulders and said, "I don't give a shit."
He was 15 years old at the time of the killings. 
Alyssa Bustamante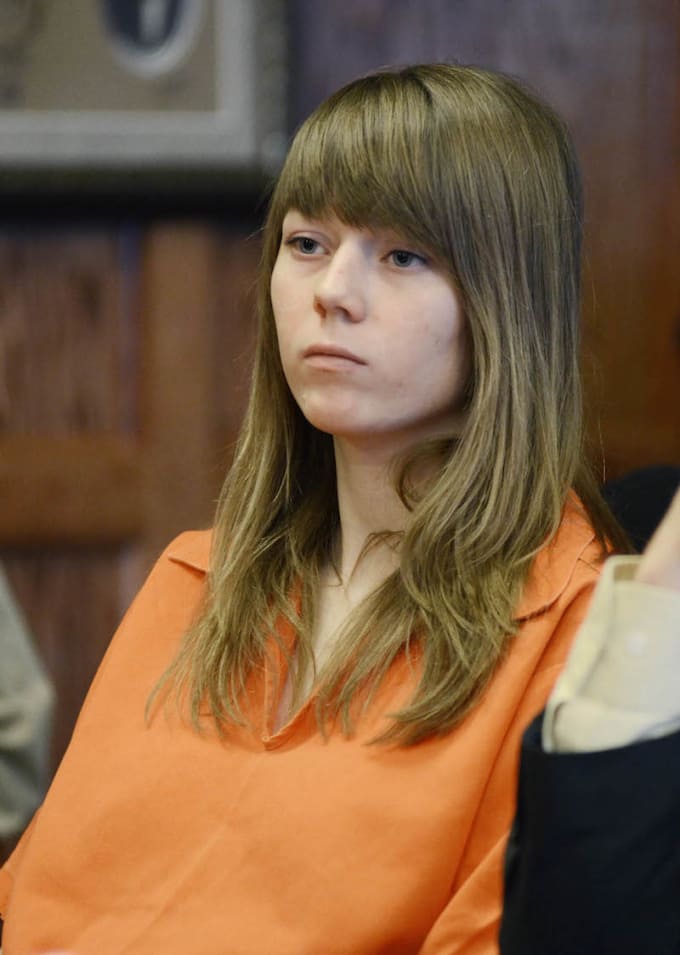 In 2009, news groups freaked out of the murder committed by "scene girl" Alyssa Bustamante. Bustamante had been convicted of brutally killing her 9-year-old neighbor, and was actually caught because she journaled about how "ahmazing" the experience of killing really was. 
Further investigation showed that the young child wasn't Bustamante's only target. The 15-year-old had dug multiple graves, and police had suspected the other targets were none other than her own younger brothers. 
Showing the kind of morbidly evil side that only the youngest serial killers could muster, Bustamante had regularly mentioned killing them earlier. Bustamante did not show much remorse during her trial, and how has to spend 35 years before she gets parole. 
Harvey Miguel Robinson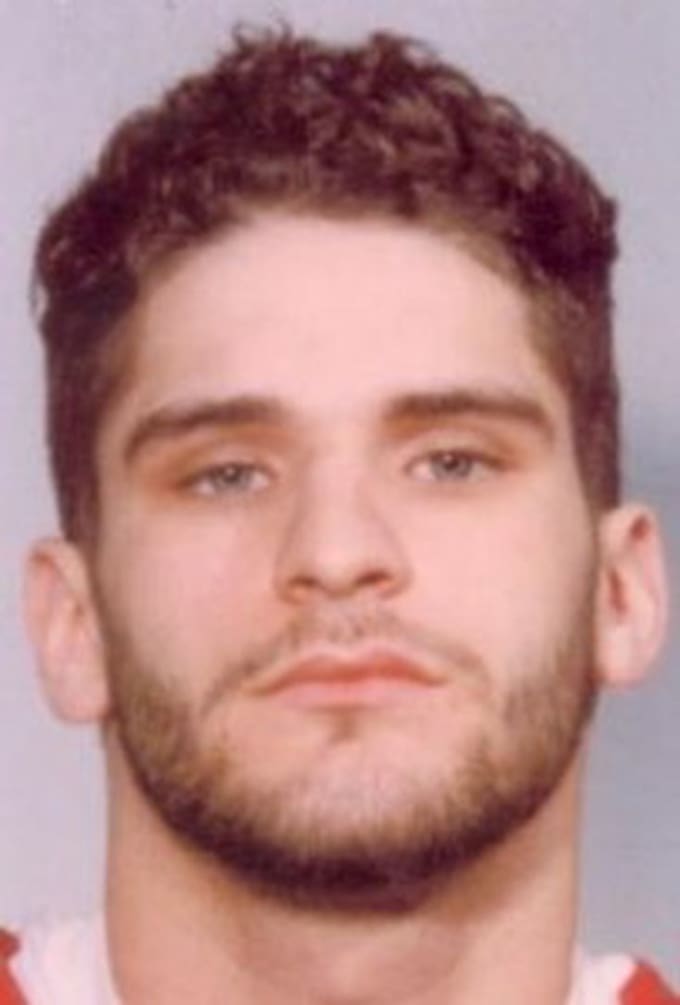 Currently one of the youngest serial killers on death row, Harvey Miguel Robinson was only 17 years old when he raped and murdered three women in the Allentown, PA area. The only reason Robinson was even caught was that he had wanted to get one of his victims back to her home to kill her. 
During the abduction, he was met by police who were looking for the woman. Robinson, being batshit crazy and a serial killer, tried to kill the cops. It wasn't exactly the perfect murder. 
He was sentenced to death in 2006 for the first murder. Though he tried to lower the sentence since he was tried as a juvenile, judges upheld the initial decision. He currently is awaiting execution. 
Craig Price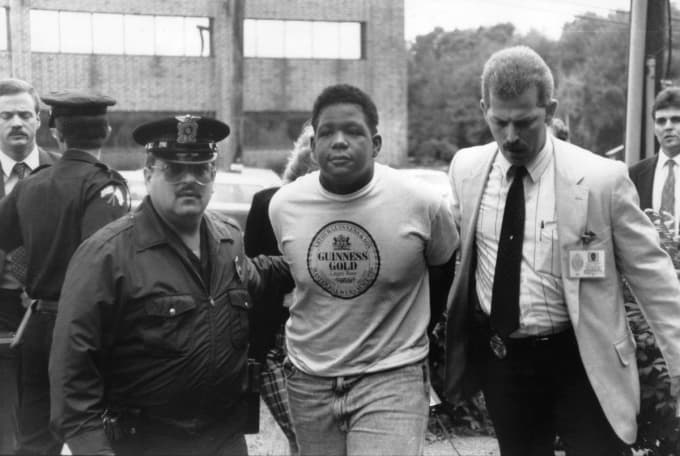 Most of the youngest serial killers you'll read about were 15 years of age when they first killed a victim. Craig Price was younger—13—when he first stabbed a neighborhood girl to death after breaking into her house. He didn't get caught for this murder, though. 
It was only after he got high on unnamed drugs and killed three more neighbors that police were able to establish a trail that led back to him. The victims ranged from as old as 39 to as young as 8 years old, with him being no older than 15 at the latest murder. 
All of his victims had been stabbed to death, with the 8-year-old having a crushed skill, too. He is expected to be released from prison due to "good behavior" in 2018. 
Jasmine Richardson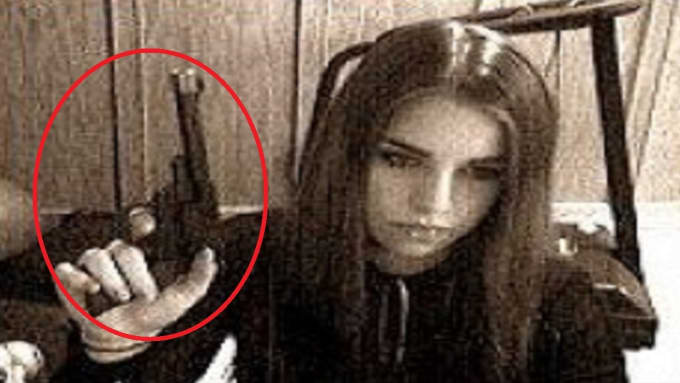 If you thought your ex was a bad influence, wait until you hear the eerie and horrifying story of Jasmine Richardson. At only 12 years old, she started dating 23-year-old Jeremy Steinke. Steinke claimed to be a 300-year-old werewolf, and quickly started brainwashing her. 
Jasmine's parents, presumably realizing she's 12 and dating a guy old enough to drink, tried to put the kibosh on their relationship. Jasmine and Jeremy ended up going on a murdering spree. 
Jasmine killed both her own parents, and then stabbed her 8-year-old brother to death in his bed. Investigators discovered that the two had made a promise to murder anyone who got in the way of their so-called love. 
Though she's one of the youngest serial killers in Canada, she's expected to be released and hopes to live a normal life. Her social workers called her a "poster child" for rehabilitation. 
Mary Bell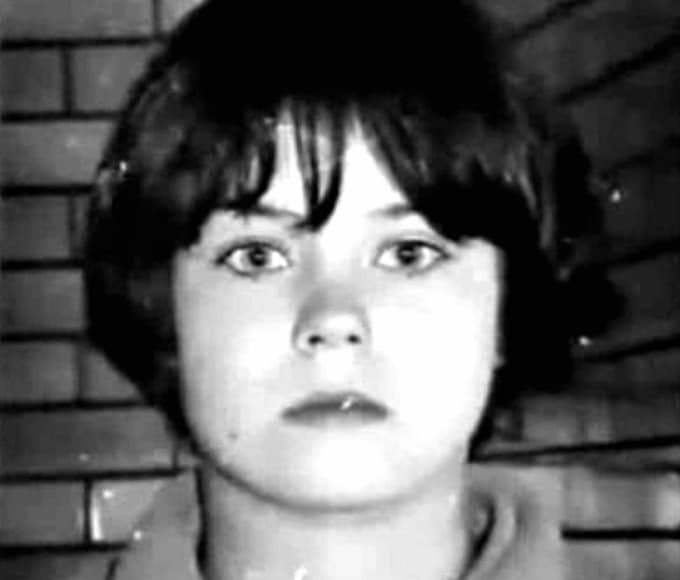 We can't talk about the youngest serial killers in the world without talking about one of the most famous child killers in British history: Mary Bell. While most children were playing with Barbie, Mary Bell was being arrested for killing two toddler boys. 
The first one, a three-year-old, was suffocated to death. The other one, she carved the letter "M" into his stomach. Psychiatrists examined her and found out she had survived extensive sexual, physical, and emotional abuse. 
Bell was found mentally incapable of being able to stand trial. She was rehabilitated and left in an institution until 23. She had a daughter four years later. In 2009, she became a grandmother. 
One of the victims' parents let out a statement saying, "I will never see a grandchild from my son. I hope every time she looks at this baby she realizes what my family [is] missing out on because of what she has done."
The story doesn't end there. Mary Bell's story ended up being one of the best murder documentaries due to its shocking content. 
Robert Thompson and Jon Venables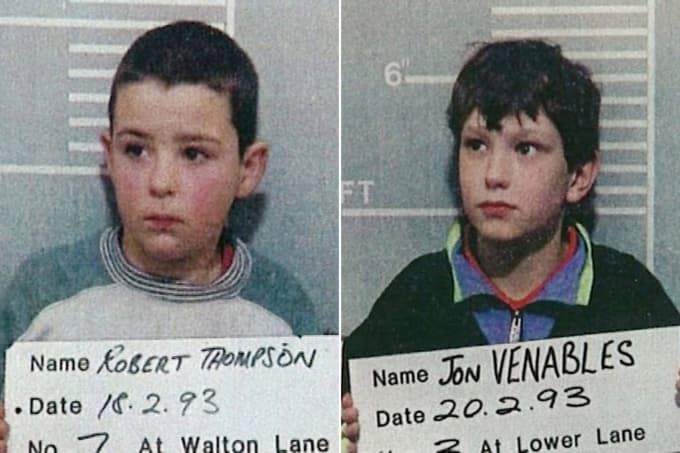 Few murders caused as much of an uproar as the murder of James Bulger, primarily because both killers were 10 and 11 years old. Thompson and Venables remain the youngest serial killers in Britain—not to mention two of the most horrific. 
2-year-old James was walking in the mall with his mother when the boys found him. Surveillance showed the boys leading James out of the mall to nearby railroad tracks. By the time his mother found him, the child was beaten to death with bricks, stones, and an iron bar. 
James's body was laid out on train tracks so that the train would run over it. They were released from prison when they turned 18, but Venables returned after police caught him with child pornography. 
Amardeep Sada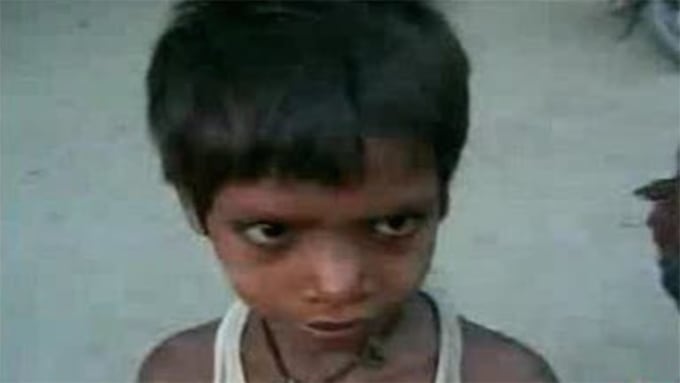 Currently, Amardeep Sada holds the title of the youngest of the youngest serial killers in the world. His first murder happened when he was only 8 years old. If you're wondering how an 8-year-old could kill multiple people, you'll be more shocked to find out why he could. 
Every single one of his victims (yes, multiple) was under a year old. He murdered his 8-month-old sister, then his 6-month-old cousin. He wasn't caught. It was only after he killed a neighbor's 6-month-old baby that he confessed to taking the child from daycare and hitting her head with a stone that police could catch him. 
It was unthinkable that a boy of such a young age could do such horrible things. Amardeep was put in a children's home until he turned 18; he then faded out of the public eye.